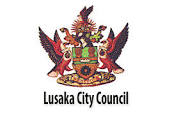 THE Lusaka City Council (LCC) is demanding more than K87, 000 from Bi Tech Engineering Services for abandoning a contract after collecting the money. LCC in a Statement of claim indicted that the engineering company was engaged to supply and install two elevators in both the new and old wing of the building for a period of 14 weeks on February 19, 2014. The plaintiff has stated that upon signing the agreement, it immediately paid Bi Tech a sum of K87,772 being an advance payment for mobilization of works but the defendant has delayed to perform its contractual obligation for a period of two years thereby being in breach of the said contract.
That despite repeated requests made to the defendant to honour its contractual obligation, the defendant still failed to execute the contract. The remedy for breach of contract as stated in clause 23 and 24,1 of the general conditions of the contract is a deduction of 10 percent of the contract prices as liquidated damages and further termination of the contract. "LCC then terminated the contract in writing on June 1, 2016 and demanded recovery of the advance payment," read the statement of claim.
The plaintiff said several attempts have been made to recover the advance payment from the defendant but has proved futile and as a direct consequence of BiTech Engineering's breach of contract, LCC has suffered loss occasioned by not having the lifts during the time when they should have been operational.
The plaintiff was now claiming the said amount being advance payment made to the defendant, liquidated damages for nonperformance of the same amount and breach of contract.