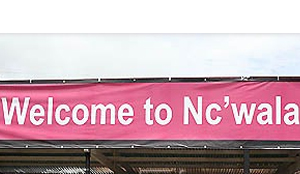 By CHATULA  KAMPO –
MTN Zambia has contributed K100,000 towards the hosting of this year's Nc'wala traditional ceremony of the Ngoni people in Chipata.
Chief marketing officer Clement Asante said the contribution was part of the company's corporate social investment programme.
Mr Asante said in a statement that MTN Zambia was consistent in sponsoring cultural activities with a view to preserving Zambia's cultural heritage.
"The MTN group traces its roots in Africa and as an indigenous African brand we appreciate the importance of conserving our cultural heritage.
"Over the years, we have partnered with various cultural establishments by supporting the hosting of their respective traditional ceremonies," he said
Mr Asante, however, urged the Nc'wala organising committee to take advantage of this year's ceremony as it would come after Zambia successfully co-hosted the United Nations World Tourism Organisation (UNWTO) conference with Zimbabwe.
He said the world was looking at Zambia and its tourism package which included the Nc'wala ceremony.
"We are anticipating a high turnout of tourists both local and international at this year's Nc'wala ceremony due to the successful hosting of the UNWTO conference.
"We are confident that the organisers have made adequate preparations to the satisfaction of all tourists," he said.
MTN Zambia also assured people travelling to Chipata for the ceremony of uninterrupted communication.
Mr Asante said the communications firm was known for its quality network which was guaranteed for Chipata.
He added that the company would take advantage of its presence at the ceremony to interact with existing and new customers.