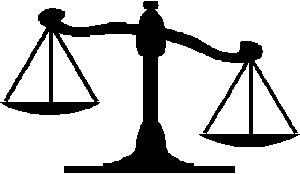 By CHATULA KAMPO –
A WITNESS has told the Ndola magistrate's court that Ndola City Council (NCC) did not inform residents in Kaloko Township in Ndola over the establishment of a dumpsite which is allegedly endangering the environment and human life.
Orlando Kasempa Wood, 28, of Spring Farms in Ndola, told Magistrate Chitundu Chongo yesterday that the dumpsite was a danger as it was set up near people's houses in the area.
She told the court that the smoke, flies and the smell from the site affected her family members who often developed coughs.
Ms Wood was testifying in a case in which NCC is charged with three counts namely, managing waste in a manner that results in an adverse effect or creates a significant risk of an adverse effect, disposing of waste in a manner that it becomes litter or was likely to become litter, and failing to comply with the requirements of an environmental restoration order contrary to the Laws of Zambia.
The witness also told the court that the dumpsite was 200 metres away from her farm and that some waste was disposed of in other people's fields in the area.
Ms Wood testified that the residents complained to the local authority on the location of the dumpsite and its dangers to the surrounding area, although nothing was done.
She also told the court that the area was invaded by scavengers who might engage in theft and other criminal activities.
The particulars of the offence in the first count are that the local authority between April 15 and November 23 last year did manage waste at the Kaloko dumpsite in a manner that resulted in an adverse effect.
In the second count, the council around the same time in the same area disposed of waste in a manner that it becomes litter or was likely to become litter.
In the third count, the local authority on November 1 last year failed to comply with the   requirements of the environmental restoration order dated April 26, 2013 whose compliance period was extended to October 31, the same year.
Magistrate Chongo adjourned the case to April 1 this year for continued trial.