By FRANCINA PHIRI and JAMES KUNDA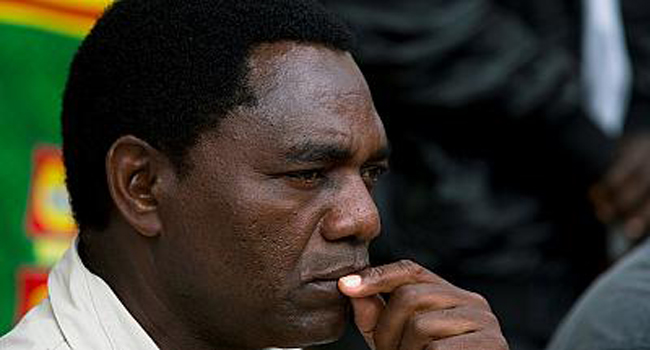 THE Government has advised United Party for National Development (UPND) president Hakainde Hichilema to live with the fact that President Edgar Lungu is not about to leave office anytime soon.
Chief Government spokesperson Kampamba Mulenga said President Lungu was given a mandate to fulfil by the people of Zambia and was governing the nation in accordance with their expectations.
Ms Mulenga said in an interview yesterday that only an election victory could determine who stayed in power and the UPND leader and his party must desist from misleading the nation.
"President Lungu is here to stay as he has been given the mandate to govern the nation by the people and this is something that the opposition must learn to live with," the minister said.
Ms Mulenga, who is Information and Broadcasting Services minister, was reacting to a story in yesterday's edition of the Daily Nation quoting Mr Hichilema as having called for Mr Lungu to leave office.
She said that people insinuating that the Government was corrupt should prove their allegations with evidence.
Meanwhile, Zambian DNA spokesperson Spuki Mulemwa has said his party is dismayed by Mr Hichilema's unbecoming conduct of persistently dragging the name of the President and Government into disrepute.
Mr Mulemwa said in a walk-in interview that it would remain difficult for Zambians to take Mr Hichilema seriously if he continued seeking cheap political mileage by peddling falsehoods.
He urged the police to take interest in Mr Hichilema's comments of trying to incite an uprising against a legally elected Government.
Zambia Republican Party (ZRP) president Wright Musoma described Mr Hichilema as a 'greedy' politician.
Mr Musoma said contrary to Mr Hichilema's suggestions, the country was faring well on all fronts under the leadership of President Lungu and the PF Government.