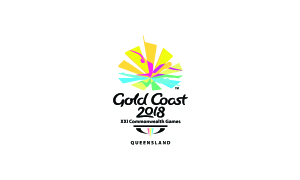 From ELIAS CHIPEPO in Gold Coast, Australia  –
SPRINTER Sydney Siame is keeping his fingers crossed hoping to win Zambia the only medal at the Gold Coast 2018 Commonwealth Games when he races in today's 200m final at the Carrara Stadium.
Siame clocked 20.51 seconds to finish third in his semi final heat two but his time was pretty good to throw him into the finals and hand Zambia possibly the only realistic chance of landing that elusive medal at the Games.
"Yes I am very happy to have made the finals because it was not easy. I have not competed much this season but I am happy I have made it and I am keeping my fingers crossed that what happened in Nanjing can happen here in Gold Coast," said the 2014 Youth Olympics 100m gold winner.
Siame, whose semi final qualifying time is the fifth best among the eight runners, would be motivated to win a medal especially that he did not hit his personal best time which stands at 20.29 seconds.
The Zambian would battle it out for honours against Aaron Brown of Canada who clocked 20.18 seconds, Clarence Munyai of South Africa on 20.36 seconds and Hughes Zharnel of England who raced at 20.37 seconds.
Others include Jereem Richards of Trinidad and Tobago (20.41), Leon Reid of Northern Ireland (20.61), Anaso Jobodwana of South Africa (20.61) and Warren Wier of Jamaica (20.62).
Meanwhile, Zambia's budding star Kalombo Mulenga powered his way into the badminton men's singles pre-quarterfinals is today scheduled to play tournament seed four Ouseph Rajiv of England for a place in the last eight.
He remained Zambia's only medal hopeful in badminton after Ogar Siamupangila exited the competition after she lost her round of 32 tie 2-0 (21-9, 21-13) to Jessica Li of Isle of Man and join her sister Evelyn and Chongo Mulenga on the tourist list.
Kalombo beat Dakeil Thorpe of Barbados 2-0 (21-18, 21-18) to set up a round of 16 match against Rajiv who beat Uganda's Edwin Eriring 2-0 (21-8, 21-12).
The men's doubles event did not go as planned as Kalombo and his brother Chongo lost the round of 32 match 2-0 (21-6, 21-9) to the Sri Lankan pair of Dias Sachin and Goonethilieka Buwaneka to exit the competition.
Zambia also failed to progress in the women doubles and mixed doubles events.
In bowling, Zambia suffered a 24-12 defeat to Malta in the women Pairs Section D match round four before the team recovered to beat Niue 24-10 in round five but tumbled 19-9 to Namibia in the triples section B round five encounter.
Meanwhile, Manda Chilambwe and Kelvin Ndhlovu return to the court to play their second match in the men's Pool B when they face Khalil Jason-Ray and Seth Sunil of Guyana.