Published On February 23, 2019 » 1643 Views»
Features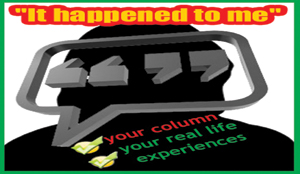 A MAN suffered a tragedy at a hotel where he was swindled by a prostitute and was suspended from work for professional misconduct. Was this the end of the road for him? KUNDA LONDA concludes shedding light.
"DIDN'T the pastor dedicate our journey to God so it be incident-free?" asks Rocky in an undertone.
"You missed the debate. It was concluded that he only blessed those who 'paid' him," said the Somali reluctantly."
"But we are aboard the same bus," Rocky tries to force a conversation with the reclusive lady, but she doesn't respond.
Kapiri Mposhi, a bustling small town is centrally located on the Great North Road in Central Province of Zambia.
The town is used as one of the main stop-overs by both private motorists and public service buses. It's known for all types of vendors of various merchandise thronging vehicles to sell anything to travellers. From children of seven years selling mangoes, youths selling musical cassettes to women selling mushroom; they all cash in on the travelling public.