Published On March 9, 2019 » 1296 Views»
Features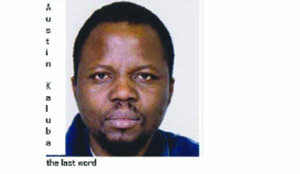 Till recently, Zambia was a classic example of a literary desert with very few published writers of note not to talk of the country suffering from a shortage of funded, robust publishing houses dedicated to processing Zambian literature.
Apart from a lean choir of writers like the late Dominic Mulaisho, Zambia was poorly represented in the Heinemann African Writers Series.
Now a good number of published writers like Namwali Serpell, Ellen Aaku Banda and Mukuka Chipanta are all domiciled abroad.
What is happening in the literary world back home?