Published On March 30, 2019 » 1604 Views»
Features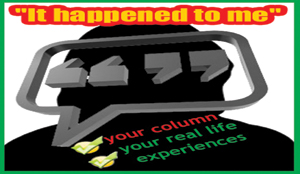 IT'S not often to hear company cars stolen from company car parks where security is supposed to be impregnable, is it? SIMON MWALE concludes narrating how he got a shock of his life in broad daylight. Read on…
NEWS, when it breaks, cannot be suppressed.
One Saturday afternoon when I was at the flat of my girlfriend who later became my first wife (may her soul rest in peace), the cat was let out of the bag regarding the job interview.
"Congratulations, my darling," she said.
"About what?" I asked unable to connect to the fact that I had recently attended a job interview.
"Christine, my friend, the secretary to the managing director has told me that unless things change, management decided to offer you the position you applied for."
We debated this for some time and agreed that the best we could do under the circumstances was to wait until the company sent me official communication. And it came pat; on Monday I received a call from the human resources manager to go and collect my appointment letter.
I can't describe the emotions that swept through me, partly because of the earlier leak and partly because I actually should not have been surprised at the outcome.
During that final interview, I do remember really putting my best foot forward as the panel acknowledged my performance by jotting notes on their pads.
The first day at my new work place was particularly interesting.
My appointment as PRM coincided with that of the general manager of one of the companies in the group.
We had both been asked to report to head office at the same time.
After taking us round the various offices, a little after 10:00 hours, the human resources manager said:
"Gentlemen, let's now go downstairs and see about issues of transport."
As we cascaded the stairs and trudged along to the vast car park, the manager abruptly stopped in front of a shiny, red Hundai sedan and he said, fishing out keys from his pocket, "This is your official car, Mr Mwale."
Next to my vehicle was the general manager's Toyota Cressida and after repeating what he'd just said to, and done with me, the HRM said, with great aplomb:
"I think let's meet at 14:00 hours again in my office for full orientation. You may now go for lunch."
It wasn't exactly lunch time.
As I opened my little machine with its factory plastics intact, with only 3,000 kilometres mileage clocked, I thought about my friend Derek.
I thought about my initial reluctance to apply for the job.
I thought about my new future at the new company and how life had changed instantly, almost dramatically.
Life certainly turned for the better for me in terms of pay and the perks and I enjoyed the work atmosphere at my new found company.
Until one day when I got a shock of my life!
The practice or tradition was that each Monday, we would have departmental meetings chaired by my head of department.
These meetings were used for planning and strategising.
One day after our routine meetings, about 09:30 hours, my boss released us to go and start working on the various tasks we had for the week.
For me, my first assignment was an outside appointment.
I walked to my office to leave my diary and other pieces of paper and walked to the car park ready to leave.
When I got there, I walked towards a certain tree where I'd parked the car in the shed.
This was in the company car park.
I couldn't see my car.
I looked around thinking that, maybe, I'd forgotten the exact spot I'd parked it.
Zero, zilch!
I didn't want to believe it had been borrowed, not stolen, so I found myself saying, "Oh, didn't I lend it to my workmate in the department?"
The answer was a solid NO.
I was deluding myself, for when I groped into my trouser pocket, the keys were intact.
Where had my car gone?
The truth began to sink into my unbelieving head slowly, but surely.
Someone had stolen the car!
I went back straight to my boss's office, my heart pounding loudly with shock.
"Sir…Sir…I can't find my car in the car park! Looks like someone has stolen it," I said.
Looks like someone has stolen it was my in-built resistance not to accept the inevitable bitter truth.
My boss jumped from his seat and exclaimed, "Oh, no, stolen from our car park? What happened?"
I led him to the exact spot I'd parked the vehicle when I reported for work and he saw for himself that the parking slot was empty; my car had vanished!
The matter was reported to the company secretary who was the custodian of all company vehicles and, in turn, he reported the matter to the police.
What I noticed was that company car spare keys were kept in a certain room to which workers had access, including one of the cleaners who, I was later to learn, had a criminal record.
The first suspect, or the mastermind of the missing vehicle, was this cleaner. Interestingly, and ironically, this suspect didn't report for work on the day my vehicle was stolen!
Was it a coincidence that my car should go missing and this "thief" stays away from work?
When police came for investigations, they requested that we go to the absent cleaner's house for investigations.
A contingent of two police officers, an officer from the human resources department and I, the victim, was driven to John Laing Compound where the suspect lived.
There, we found his wife.
When police asked where her husband was, she said he slept out at a funeral of some relative in Chawama compound. Really?
"Can you take us to the funeral house?" one officer demanded.
But the woman claimed she didn't know exactly where the funeral was taking place.
Questions arose if indeed the suspect had gone to a funeral and how the wife would not locate the funeral house where a family member had died.
It was getting intriguing.
The police barged the small house to try and flush out the suspect if he was playing monkey tricks, but he wasn't there.
Finally, the police advised the woman to tell her husband to report himself to Lusaka Central Police Station as soon as he returned.
They left a call-out.
Police investigations went nowhere and the matter died a natural death.
The question was: who stole my car?
The answer might remain unknown, but deep down my heart, I believed then, and I still believe now, that the cleaner who had access to spare keys organised the theft.
Were the police involved in this theft?
At that time, Lusaka didn't have the number of cars it now has.
If a car was reported stolen, it wasn't hard for police to recover it, but they failed.
Meanwhile, I drove all sorts of vehicles to do my work one of which broke down often and I began to wonder whether my move to the conglomerate from the aviation company was worth it.
It turned out it was, months later, when the managing director ordered the company secretary to allocate me a Nissan Skyline that had just come out of the garage.
Ironically, this vehicle had been earmarked for allocation to another manager with whom I shared the services of a secretary.
Our offices were opposite each other and our secretary sat in the middle.
Understandably, this did not go down well with my colleague who decided that since the vehicle meant for him had been given to a wrong person, me, he would be walking to and from work until the company found him transport.
And he did walk, often arriving between 10:00 and 11:00 hours!
I felt sorry for him and I sometimes felt management could have worked harder to give him a car.
Or do a sharing arrangement with me or another person, but decisions, good or bad, are made by managements.
The argument by management in my favour, however, was that I could not do my job efficiently and effectively sitting in my office as even the job description was clear about travel being a key component of the role.
It's over 20 years since my company vehicle was mysteriously stolen.
I have no doubt the disappearing-act cleaner did an inside job.
Contributions to this column, the column you write, should be sent to The Editor, "It happened to me" email: mwale.simon@yahoo.co.uk
Please note that it may take some time before articles are published; this is because they are published on a first- come- first- served basis. Don't lose hope. Keep your valuable contributions rolling in. Editor.