Published On July 22, 2021 » 891 Views»
Features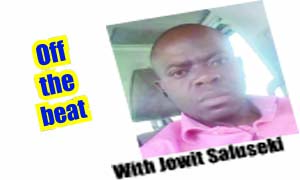 IN most Zambian traditions, community closeness and comfort define what those mourning loved ones need most in their time of grief.
However, over a year since Zambia went into several restrictions due to the coronavirus (COVID-19) pandemic, this has had to change.
Zambians have painfully realised that they have to adapt to a new way of paying their last respects to loved ones.
With Government restrictions only allowing a maximum of 50 mourners per funeral, for many families, this has created a tough balancing act between choosing who gets to attend in person and ensure that those who cannot attend do not feel excluded.
Families have also been urged to bury loved ones with only a maximum number of 50 mourners in attendance, meaning those who are far away but want to be part of a burial programme may not be able to attend physically.
To try and accommodate everyone and take into consideration all the criteria in place, families are turning to technology to help bridge the gap.
Virtual or online funerals, something previously done by news companies to broadcast widely during the funerals of high-profile people, have become a viable solution not only for mourners but for technology businesses that are making a fortune during the pandemic.
Recently, this columnist lost an uncle in Lusaka who was well known as a former high ranking police officer in the country.
A friend, mentor and father figure to many who knew him, most family members and friends would have loved to mourn him physically in line with the Zambian customs and traditions.
Like most funerals that have happened in the era of COVID -19 and have had to be held with a lean number of family members , the death of deceased came as a shock and saddened many who knew him or at some point were touched by his life.
Planning his funeral, knowing how well-known he was, meant that family members and friends had to look at how they could allow all those who wished to be a part of his send-off.
Sadly, COVID-19 restrictions did not allow more than 50 people at the funeral.
Against this challenge, some family members decided to have the funeral streamed virtually to allow all the people who could not be in Lusaka, to be a part of the celebration of his life.
It is definitely the norm nowadays for restrictions occasioned by COVID-19.
However, despite that the virtual funerals coming in handy, they have their own disadvantages too, chief among them being the cost of Internet bundles coupled with poor Internet connection especially in rural areas.
In addition, skeptics and traditionalists believe that streaming funerals online is diluting the closeness and unity exhibited during mourning times when people come together to grieve the loss of a loved one.
While some few elderly people from the village attended the funeral of the man who died in Lusaka, it was consoling to know that anyone anywhere in the world was at least able to watch the funeral, and that because it was online, they were able to watch in their own time as well.
Painful as it was to lose a man who was a relation, it was also comforting to know that the risk of spreading the virus was lessened because there not being more people.
With funerals, just like weddings and traditional gatherings such as chilanga mulilo and matebeto and bars, among others ,being red zones for the spread of the virus across the country, Zambians are painfully 'adapting' to holding such gatherings virtually.