Published On August 31, 2021 » 1091 Views»
Features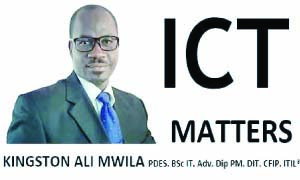 Previously, we introduced the topic, defining VPN, how to use it and how it works.
We are building our discussion by looking at the advantages and disadvantages of a VPN.
Advantages of VPN services
When it comes to the advantages and disadvantages of VPN services, you will usually find that the pros significantly outweigh the cons.
A VPN hides your online identity
Since a VPN hides your IP address and encrypts your online traffic, it essentially makes sure your digital footprints cannot be tracked on the Internet.
Online hackers will not be able to use your real IP address to find out personal details about you, and government surveillance agencies and ISPs will not get to monitor what you do online by snooping on your traffic.
Besides helping you elude government surveillance that also helps to keep your privacy safe from advertisers, do not forget – in the US, ISPs are free to sell user data to third-party advertisers.
If you are not in the US, that might not be a big concern, but do keep in mind that you cannot 100 per cent know that there are no shady deals going on behind your back between your ISP and other advertisers.
Also, that can still happen to you if you visit the US as a tourist.
Even if you ignore the "ISP selling your data to advertisers bit," there is still the fact that platforms like Google can share your personal data with third party advertisers.
Also, advertisers can track your online movements to a certain degree through ads and other means.
VPNs Help You Bypass Geo-Blocks
Don't know what geo-blocks are? Well, did you ever try to access a website only to be met with the following message (or a variation on it): "Sorry, the content you requested is not available in your area."
Even if you ignore the "ISP selling your data to advertisers bit," there is still the fact that platforms like Google can share your personal data with third-party advertisers.
Also, advertisers can track your online movements to a certain degree through ads and other means.
Geo-restrictions
On the Election Day and the days after, noted social media users' communication to each other asking where their connection or location is, somewhere browsing from Germany servers, Japan, France, United States (US), United Kingdom (UK) and many others.
How does a VPN help with that issue?
Here is something you need to know first – websites can normally hide content behind geo-restrictions because they can see your geo-location when you are online.
Essentially, the platform you want to access sees the connection request your device sends – and also the IP address the request comes from.
Once the website knows your real IP address, it can track your geo-location easily.
If it is blacklisted, you will be denied access or redirected to a different page.
Since a VPN can hide your real IP address, it can easily help you bypass geo-blocks since the platform you want to access will think you are from the "right" geographical region.
So, a VPN can be very useful if you are looking to unblock content from anywhere in the world, or if you travel or work abroad often.
This is exactly what happened in Zambia when the service providers were instructed to block Facebook and WhatsApp, your VPN accessed it from outside.
VPN services secure your online connections
Wi-Fi is everywhere nowadays, and it is extremely convenient to use – especially if you have a tight mobile data plan.
The only problem with free Wi-Fi is that it is often unsecured, meaning you are putting your personal data in danger whenever you use it.
After all, cybercriminals can find out a lot about you – which can lead to them stealing your credit card details, bank account details, email login credentials, etc.
If you use a VPN, though, you will not need to worry about those dangers. Why?
Because a VPN uses encryption to secure your online communications, effectively making sure nobody can monitor them.
Basically, if any hacker would try to look at your connection traffic, they did just see gibberish.
This is also why VPNs are such a good choice for accessing work files remotely too.
If you ever need to check a client file while you're taking a break at a coffee shop and using their Wi-Fi, your best option is to use a VPN to make sure no would-be hackers can compromise your connection and work data.
A VPN can prevent bandwidth throttling
Have you not heard of bandwidth throttling yet?
It is basically when your ISP limits your bandwidth, effectively lowering your online speeds. They might do that regularly, or just once a week or month.
Usually, ISPs do that to improve their services by getting rid of network congestion and making sure there is enough bandwidth for all users.
However, they most often engage in bandwidth throttling as a way to "convince" users (like you) to purchase more expensive subscriptions and data plans.
Well, the good news is that since a VPN encrypts all your Internet traffic, your ISP will not be able to see what you are doing online.
They will not know if you are using up "too much" bandwidth to your activities. NOTE: Some governments have powerful tools they can track your activities.
VPNs can bypass firewalls
When you are at work, school, the airport, or even in a hotel, you might have to deal with annoying network firewalls that prevent you from accessing certain websites.
Network admins do that because they often need to comply with various regulations, but that does not make it fair for you.
And yes, a VPN would even let you bypass government-enforced firewalls (like the Great Firewall of China, for example), so you would not have to deal with any government censorship while browsing the Internet.
Disadvantages of VPN services
There really are not that many disadvantages of VPN services that would not make this type of service a good option.
Still, it is worth mentioning the following things you might consider issues:
VPNs can sometimes slow down your online speeds
Depending on various factors (how far you are from the VPN server, how powerful the encryption is, what kind of VPN protocol you use, and many more), your Internet connection speeds might take a hit when you use a VPN.
The slowdown might not always be too noticeable, and – sometimes – it might not happen at all, especially if you have a very strong CPU and powerful bandwidth.
However, you still need to be prepared for a potential drop in speed (usually just a few Mbps) if you use a VPN.
Using the wrong VPN can put your privacy in danger
VPNs are meant to protect your online data, but if you do not do your research you might end up picking a service that does the complete opposite.
Usually, that is the case with very inexperienced providers (usual signs include buggy applications, lack of tutorials and support, and no clear details about the kind of security they offer) and free VPN providers.
The latter are usually the most likely to get you in trouble since free VPNs normally do not offer properly configured encryption or they might even expose you to malware.
Also, if you choose a VPN provider (paid or free) that keeps logs about your online activities, that will endanger your privacy too – not to mention it will defeat the purpose of using a VPN in the first place.
Fortunately, this issue can easily be avoided if you choose a paid VPN service that keeps no logs and which offers high-end security (VPN protocols like SoftEther and OpenVPN, military-grade encryption, DNS leak protection, access to a kill switch, and so on).
Not all devices natively support VPNs
While VPN services generally work on the most popular platforms (Windows, iOS, macOS, Android), there are still some operating systems and devices (Linux, Chromebook, Boxee Box) that do not really support VPN applications, or platforms for which VPN apps are not developed because they are not that widely used.
In such a situation, you will have to manually set up VPN connections on the device/operating system you want to use.
Overall, there are many more advantages than there are disadvantages of using VPN services. Whether or not such a service would be useful to you depends on what you want to do on the web.
But – simply put – if you want to enjoy a safe online experience and bypass online censorship and geo-blocks, a VPN is the right choice.
However, you must comply with the law.
To be continued on next week edition where we will discuss the advantages and disadvantages of VPN.
The author is a speaker, mentor, educator, trainer, professional and community leader, IT and cybersecurity leader. for comments email: ICTMatters@kingston.co.zm; www.kingston.co.zm; WhatsApp +260 955 689 574.