Published On November 23, 2021 » 1811 Views»
Features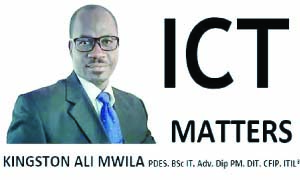 The modern penetration testing market has its roots in the so-called ethical hacking industry, born in the late '90s.
Today, countless vendors of all sizes compete in the rapidly growing global market, while many organizations still perceive penetration testing (also known as pentesting), merely as an optional best practice or a tedious annual exercise imposed by internal security policy.
There are many reasons why pentesting is important preparation for malicious attacks.
A successful pentest involves identifying security loopholes, patching vulnerabilities and removing protections.
A good pentest company will be able to determine what type of work is necessary and the time frame that it will take to complete the work.
One of the main benefits of pentesting is that it can identify and fix common vulnerabilities.
By automating and conducting pentests, you can ensure that your system's security is protected from common attacks.
Besides preventing security breaches, pentesting can improve the speed and effectiveness of your network by reducing errors.
You will find that this process is extremely beneficial to your business and for your customers.
The last couple of weeks, I discussed innovation and various type of innovation.
In the same direction I will incorporate cybersecurity or information security.
When I write this column, I have in mind that there are different readers with different background.
I do my best to use the language that will be easy to be understood by a reader with non-technical background.
This column is for everyone, including but not limited to, ICT professionals, business owners, accountants, executives, hr practitioners, procurement specialists, project management specialists, engineers, parents, and students.
Our country, Zambia, has adopted "innovation" and very often, the Technology and Science minister has made reference to innovation in many different situations.
He has had meetings with innovators from different fields.
The republication President Hikainde Hichilema has also made referent to "innovation and technology. The minister and the President frequent use the word innovation to persuade those with ideas or solutions to solve challenges the nation if facing.
According to the government of New Zealand, innovation is the creation, development and implementation of a new product, process or service, with the aim of improving efficiency, effectiveness or competitive advantage.
Innovation can refer to something new or to a change made to an existing product, idea, or field.
Before a product or service is delivered on the market or to the users, it must meet certain standards including quality, safety, health, security and many others.
The innovator of any product will have this in mind.
I attended a meeting were various innovators together with the regulators.
It is important to note that all innovations, in this case applications and other systems being promoted, go through penetration testing.
There are many systems which, after being launched, have been discovered to have some flaws. Penetration testing is used to find flaws in the system in order to take appropriate security measures to protect the data and maintain functionality.
According to Imperva, a penetration test, on pen test as already indicated, is a simulated cyber attack against your computer system to check for exploitable vulnerabilities..
Cisco defines pentesting, as a cyberattack simulation launched on your computer system.
The simulation helps to discover points of exploitation and test IT breach security.
By doing consistent pen testing, businesses can obtain expert, unbiased third-party feedback on their security processes.
The aim of this article is to help you understand the importance of pentesting on your technology or innovation product.
The pentesting approach can be determined by the type of an innovation, product or service or the type of the industry.
In this conversation, I will introduce a six factor approach I felt necessary for you, including the following:
Pay someone to hack your systems
Hackers have broken into some of America's largest corporations, but now businesses are starting to use them to their advantage.
In fact, Google is one of a number of firms that asks hackers like Santillana – who are often referred to as ethical or white hat hackers – to try to find security flaws.
This is according to CBSNews.
There many mobile payment applications on the market.
These are targets for hackers who are interested in stealing money and other financial records. However, it calls for innovators and developers to do everything they can to secure their products and services but occasionally things fall through the cracks.
This scenario calls for an independent good hackers help find these problems before malicious attackers do.
Find someone who can help uncover some bugs, which can completely compromise another user's account.
Companies are hiring hackers to test their systems for security flaws, CBS News' Lauren Lyster reports.
Threat landscape
A threat landscape (also called a threat environment) is a collection of threats in a particular domain or context, with information on identified vulnerable assets, threats, risks, threat actors and observed trends.
Other jurisdictions follow the European approach to mandatory pentesting as a part of reasonable and adequate security.
For instance, in 2019 the national DPAs of Singapore (PDPC) and Hong Kong (PDPO) jointly developed a detailed guide to data protection by design for information and communicans technology (ICT) systems.
The guide expressly points to penetration testing as a good practice to identify and remediate security vulnerabilities.
The Global Threat Landscape Report indicates a drastic rise in sophisticated cyberattacks targeting digital infrastructures, organizations, and individuals in 2021.
Threats can take different forms with the intent to commit fraud and damage businesses and people. Ransomware, DDoS attacks, phishing, malware, and man-in-the-middle attacks represent the greatest threat to businesses today.
When new threats emerge, attackers take advantage of them – however, most businesses are only aware of the current threats.
Organizations struggle to address these threats due to their resource sophistication and their lack of understanding of evolving threat landscapes.
According to The Hacker News, it is for these reasons that organizations need visibility on the advanced threats especially targeting their infrastructure.
We shall end here.
Please make a date as we look for the remaining four factors.
The author is a speaker, mentor, educator, trainer, professional and community leader, IT cybersecurity leader. For comments email: ICTMatters@kingston.co.zm; www.kingston.co.zm.