Published On November 29, 2021 » 1743 Views»
Features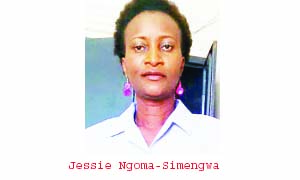 Crimes of passion have continued to shock society and so have cases of Sexual and Gender Based Violence (SGBV) which have equally continued to make headlines, indicating that communities are not getting any safer for women and girls.
Despite different reactions by all stakeholders who have been demanding that perpetrators be given stiffer punishment, there is need to look at other approaches in addressing Gender Based Violence (GBV).
For instance, advocating for adequate laws to be put in place has not yielded much positive results and for as long as people do not value themselves before they commit to a relationship, the cases of violence will continue to increase.
Now a public health problem, GBV cases in Zambia are said to be more common among married women.
This calls for collective effort in raising awareness among both men and women to learn to value themselves.
The 16 Days of Activism against Gender Based Violence, an annual international campaign aimed at raising awareness to stop GBV, has come again.
The campaign, which started on November 25 and will run up to December 10,is here to reminding us of our commitment to stop GBV.
Author of 'The Lady, Her Lover and Her Lord' Bishop Thomas Dexter Jakes, popularly known as TD Jakes, explains how women need to forget the past and forge ahead into their future.
He also encourages men to benefit from reading his book as they are lovers of the women.
For instance, in the first chapter of the book, Bishop Jakes explains how Jesus, in the second greatest commandment, tells us to love our neighbours as we love ourselves.
It is from here where he observes that we cannot love our neighbours who are apart from us if we do not love ourselves.
In addition, he writes, 'For how can we give someone a gift that we do not value or believe to be significant ourselves? Is it possible that this is the basis for so many dysfunctional relationships? Is it possible that so many people have a tendency to see themselves as insignificant and, therefore, open themselves to a life of abuse?'
According to the bishop, these and many other questions continue to cross the path of stakeholders as they try to address the challenges of SGBV.
However, a typical life for many in the African set up is to enter relationships with more expectations or the romantic narrative that we believe and hope that the relationship will complete us.
For others, they rush into relationships because they can no longer tolerate the persistent reminders of parents or the general rule that society rushes to them, coupled with the social challenges.
Scholars have reminded us that we are rarely armed with the right sort of self knowledge which leads us to a "live and lets live" approach in our relationships with others.
Furthermore, they suggest that before people commit themselves in relationships, it is important to ensure that they are ready.
This will help in understanding why one wants to get married, as the purpose is an important part of shared meaning.
Addressing social issues, such as GBV, through raising awareness in valuing oneself may be perceived as Western practice in the African culture, as the behavioural pattern seen in couples may need a new approach.
Sharon Mwape, a psychosocial counselor in Ndola, observes that much of our everyday life involves interacting with others and it is during such interaction that people decide how much to invest in the wellbeing of the others.
She said having seen how complex the problem of GBV has quickly turned into, there is need to approach it at an individual level with everyone taking responsibility for their actions.
Ms Mwape said the values that we hold for ourselves influence our thoughts, attitudes, choices and decisions towards others.
"When we have that self worth, and the practice of treating ourselves with the same kindness and compassion as you would treat a friend, the interaction must not lead to violence even when we disagree," she said.
Look at the children who are coming from dysfunctional families, how do we expect them to behave when they grow as adults whose parents are addicts of alcohol and whose mothers spend all their time and energy on the streets trying to earn a living?
As a result, the needs of these children are emotionally absent.
And so, the cycle continues as we have a good number of children, who are emotionally unstable, growing up as adults with low self worth and psychological problems, hence the many social challenges that we see.
Ms Mwape said a lot of people are hurting and have not recovered from the pain they underwent as children and this is why we are having so many cases of GBV, defilement and many social vices because no intervention was put in place to help the victims heal
The Western concept of counseling is new and most of us frown at the notion of undergoing counseling.
However, the reality of the intensified problems being experienced shows us the urgent need for psychosocial interventions.
"Today we have a number of mental health cases resulting from stress, depression, different forms of abuse and because it involves close friends and family members, we choose to remain silent," Ms Mwape said.
She said, naturally, we are not perfect, but we need to look at the extremes of how we are mentally stable, thus the need to address all forms of abuse with the behavioural attitude that we are seeing around.
Ms Mwape said there is potential to develop innovative approaches to psychological counseling, which can also help once such cases are identified, but this requires more experienced psychosocial counselors and psychiatrist.
She said individual counseling is slowly gaining popularity especially in urban areas.
That has led to more people being trained as counselors, though there is need to explore more options on how society can prevent GBV from an individual perspective.
Although GBV victims in a relationship can be educated, literate, or wealthy, the vice can
have long term psychological consequences and effects in many aspects of their lives hence the need to seek counseling for them.
It is only important that the current counseling approach for couples entering into marriage allows them to unpack their thoughts as this will not only build healthy relationships, but also build self esteem in individuals.
Therefore, as we continue the campaign to stop GBV and to raise awareness during the 16 days of gender activism, all approaches in this issue need to be considers.
jessiengm@gmail.com.