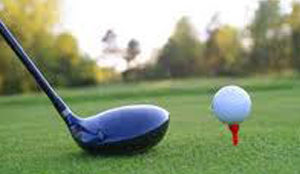 By FELIX MALUNGA –
WITH just a month before the inaugural Zambia Professional Ladies Open Championship to be staged in Ndola, panic has gripped the Zambia Ladies Golf Union (ZLGU) over the lack of a title sponsor for the tournament.
ZLGU president, Moono Mwila is now praying for a miracle to happen and help her organisation raise the more than K200,000 shortfall of the budgeted K521,000.
Mwila said Lusaka yesterday that ZLGU had now pressed the panic button as the organisation desperately searches for a major sponsor of the competition.
ZLGU is in dire need of a sponsor for the Zambia Professional Ladies Open's prelude, Pro-Am.
"We are now desperately looking for a major sponsor. We are in panic mode! We've pressed the panic button but we still hope for a miracle to happen to help us raise the shortfall of more than K200,000.
"As we stand, we are still looking for the Pro-Am sponsor," she said of the tournament, which is on the newly-established Sunshine Ladies Tour circuit of South Africa.
Some of the sponsors who have already come on board are NFCA Chambishi Mine with an injection of K80,000 while the Allterrain Services have offered to take care of catering expenses for the championship set for March 26-30 at Ndola Golf Club.
ZLGU has already paid the K125,000 sanctioning fee to tournament authorities, Sunshine Ladies Tour.
And Mwila said the qualifying process for local golfers to participate in the event would start today at Lusaka Golf Club.
She said tomorrow the prospective national team players would play the second leg of the qualifiers at Chainama Hills Golf Club before shifting to Ndola for the final leg.