Published On June 23, 2022 » 2569 Views»
Features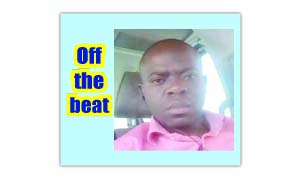 FOR many years now maize has continued to occupy a central position in Zambia's agricultural political-economy as both the national staple food and primary smallholder crop.
From reported incidents of delayed Farmer Input Support Programme (FISP) to inadequacy in the amount of inputs disbursed to farmers in some areas in the previous regimes, maize marketing has been an emotive issue.
It is for this reason that while local farmers are at liberty to decide the price of other crops such as groundnuts, beans, sorghum, millet, sweet potatoes, cassava, etc, they annually anxiously wait for Food Reserve Agency (FRA) to announce the 'floor' price of maize.
But yet there is no animosity and anxiety vis-a-vis on the pricing of other cash crops.
For instance, currently, a small gallon of beans is fetching at between K100 and K150 while groundnuts of the same measurement is costing between K100 and K120.
Simply put, there is no floor price for the above mentioned produce as the market forces are influenced by supply and demand.
Recently, FRA announced the prices at which it will buy various crops including maize, paddy rice and soya beans.
Maize has been pegged at K160 from last season's purchasing price of K150 per 50kilogramme bag.
It is an increment of K10.
Soya beans will be purchased at K550 per 50kg bag.
However, while farmers seem to be happy with the prices of the other crops that will be purchased by the Government entity responsible for strategic reserves, eyebrows have again been raised on the price of maize.
On one hand are farmers who are arguing that the K160 price is "too little" considering the productivity costs they incur coupled with increase in farming inputs such as fertilizer and seeds.
For instance on the Copperbelt, a 50kg bag of top dressing fertilizer is costing between K1,000 and K1,300.
To farmers, this makes maize cultivation a very expensive undertaking, besides being labour intensive, but with a very low profit margin.
Nonetheless, it is worth explaining that in a liberalized economy like the one prevailing in the country, farmers are free to negotiate a much higher price for their produce notwithstanding the price set by FRA.
During the forthcoming purchasing season, some farmers want a 50kg bag of white maize to be sold at between K200 and K250.
On the other hand is the Millers Association of Zambia (MAZ), through its chairperson Andrew Chintala who believes that K160 per 50kg bag of maize is a fair price.
According to MAZ, this will enable stability in the price of mealie meal on the local market.
According Ministry of Agriculture Crop Survey estimates for 2021-22 farming season, the country is expected to experience a 27 per cent drop in maize production.
This means that Zambia should tread cautiously on maize exports in view of food shortages and impending global hunger due to the ongoing Russia-Ukraine war.
It is worth recalling that in 2015, the agriculture think-tank Indaba Agricultural Policy Research Institute (IAPRI), in its research finding, noted that the political importance of maize can be traced back to the earlier colonial period where maize has always been at the centre of agricultural policies.
Input and output price subsidies are the hallmark of the country's policy approach.
IAPRI said in recent times, maize input and output subsidies have been absorbing over 50 per cent of the agricultural budget, a situation that has shifted funding from other key agricultural growth drivers such as farmer education and extension, research and development, as well as irrigation infrastructure.
As a result of the deeply politicization of maize in Zambia, and the extensive use of price subsides to promote production and manage food prices, the private sector has tended to take a cautious approach to investing in cultivation of the crop.
At the same time, maize productivity levels remain well below global averages, commercialization in the smallholder sector remains highly concentrated, mealie meal prices are highly volatile and rural poverty remains high.
A combination of these facts suggests an urgent need for agricultural policy change so that the situation can become favourable for the players involved in the agriculture sector.
Already, even before the marketing season commences, some farmers in Mufumbwe District of North Western are complaining that they will incur a lot of debt in transport costs as FRA has allegedly decided to reduce the selling points in the area from 18 depots to six during this season's purchasing period.
The farmers want FRA to rescind its decision to reduce the number of satellite depots so that they can sell their maize at nearby depots.
Several analysts believe that maize will always remain a political crop not until various stakeholders are brought on board to accommodate their concerns.
They believe that going forward, long lasting changes to the maize marketing policies in the country needs strong collective action at the highest level.
This includes recapitalizing the Nitrogen Chemicals of Zambia (NCZ), which can help to reduce fertilizer prices, coupled with more participation of private sector players.
The private sector should also be able in a position to buy grain and other crops at a competitive price especially in rural areas where farmers are sometimes enticed to barter their maize with second hand clothes known in the local parlance as Salaula.
Farmers should also diversify and grow different types of crops which they can sell at a higher price unlike overlying on maize.
In addition, there is need to improve the agriculture sector coordination because currently, actors are seen to push their agendas independently and decisions affecting the different actors are not coordinated.
This lack of coordination perpetuates the status quo.
Farmers should also be allowed to export their produce to neighbouring countries at a profitable price unlike the case was in the past whereby only politicians had were able to sell their maize to foreign markets at the expense of peasant farmers.
Tanzania is reportedly interested to buy soya beans from Zambia, a move which can excite local farmers to think outside the local market as they widen their scope of selling their produce.