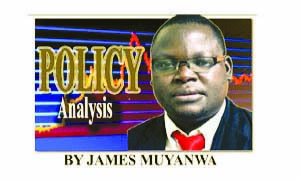 AT the height of the COVID-19 in 2020, tourism is one of the sectors which received huge bashing, resulting in drastic slump in all of its indicators like revenue, workforce and tourist arrivals.
To contribute towards this year's Tourism Day and celebrate the upbeat world trend in the sector, this article is dedicated to tourism.
In March 2020, more than 700 workers from the tourism and hospitality industry in the tourist capital, Livingstone had been sent on forced leave due to loss of business caused by cancellations as the result of the COVID-19 outbreak.
According to information obtained from major players in the tourism industry then, 759 employees from 12 tourism and hospitality entities had been sent on forced leave.
In fact, more than 1,000 direct and indirect employees were affected at the peak of the COVID effects.
Those that were affected included waitresses, kitchen staff, porters, drivers, tour guides, reservation personnel, bartenders and housekeepers.
The most affected ones, though, were those from the major hotels and lodges that specialised in meetings, incentives, conferences and exhibitions.
The only five-star hotel in the tourist capital had at that time completely shut down operations, while all major hotels and lodges in the district were empty and look deserted.
Before that, about 1,200 Livingstone residents were directly employed in the tourism and hospitality industry.
The district recorded a 16.6 per cent drop in the number of tourist arrivals at all three ports of entry in the first quarter of 2020.
It had recorded 46,013 tourist arrivals compared to 55,186 posted during the same period the previous year before COVID-19 outbreak.
Generally, the pandemic left the sector in Zambia in shambles with the government projecting to lose as much as US$460 million.
International statistics indicates an upbeat situation following the fall in the COVID-19 figures and the lifting of restrictions worldwide.
In fact, the international tourism is back to 60 per cent of pre-pandemic levels in January-July 2022.
This is according to the latest United Nations World Tourism Organisation (UNWTO) World Tourism Barometer, Interestingly, international tourist arrivals almost tripled from January to July 2022 at 172 per cent compared to the same period of 2021.
According to UNWTO another uptrend from January to March 2022, saw a 182-per cent year-on-year increase and the sector recovered almost 60 per cent of pre-pandemic levels.
The steady recovery reflects strong pent-up demand for international travel as well as the easing or lifting of travel restrictions to date.
According to the UNWTO at least 86 countries had no COVID-19-related restrictions as of September 19, 2022.
An estimated 474 million tourists traveled internationally over the period, compared to the 175 million in the same months of 2021.
Similarly, an estimated 207 million international arrivals were recorded in June and July 2022 combined, over twice the numbers seen in the same two months last year.
According to eTurboNews & syndication, Europe and the Middle East showed the fastest recovery in January-July 2022, with arrivals reaching 74 per cent and 76 per cent of 2019 levels respectively.
Europe welcomed almost three times as many international arrivals as in the first seven months of 2021 (+190 per cent), with results boosted by strong intra-regional demand and travel from the United States.
The region saw a particularly robust performance in June (-21 per cent over 2019) and July (-16 per cent), reflecting a busy summer period.
Arrivals rose to about 85 per cent of 2019 levels in July.
The lifting of travel restrictions in a large number of destinations also fuelled these results (44 countries in Europe had no COVID-19-related restrictions as of September 19, 2022).
Among destinations reporting data on international arrivals in the first five to seven months of 2022, those exceeding pre-pandemic levels were the US Virgin Islands (+32 per cent over 2019), Albania (+19 per cent), Saint Maarten (+15 per cent), Ethiopia, and Honduras (both +13 per cent), Andorra (+10 per cent) and Puerto Rico (seven per cent).
The ongoing recovery can also be seen in outbound tourism spending from major source markets as expenditure from France climbed to -12 per cent in January-July 2022 compared to 2019 while spending from Germany rose to -14 per cent.
International tourism spending stood at -23 per cent in Italy and -26 per cent in the United States.
The tourism experts are, however, cautiously confident.
On a scale of 0 to 200, the UNWTO Panel of Tourism Experts rated the period May-August 2022 with a score of 125, matching the bullish expectations expressed by the Panel in the May survey for the same four-month period (124).
Prospects for the remainder of the year are similarly cautiously optimistic and although above-average performance is expected, tourism experts rated the period September-December 2022 with a score of 111, below the 125 scores of the previous four months, showing a downgrade in confidence levels.
God willing, next week we can return home and look at the local recovery of the sector post COVID-19 pandemic.
For comments call: 0955 431442, 0977 246099, 0964 742506 or e-mail: jmuyanwa@gmail.com.