Published On March 1, 2014 » 2459 Views»
Features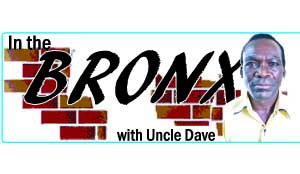 UNTIL three months back, Lazzo's neighbour had been a struggling small-scale hardware trader at the local market. Today, his economic graphic seems to have shot up drastically, raising eyebrows.
The grapevine is replete with gossip about his sudden affluence considered abundant by neighbourhood standards.
His sudden 'from rags to riches exhibition' was the talk of the neighbourhood especially that it coincided with the death of a relative recently.
At the watering hole, undertones become loud and so Lazzo sits in his favourite corner listening to a conversation.
"You see, many people have began selling their years to diviners in Dubai and this is why you find sudden riches springing up these days," said a man seated at the far side of the counter.
He continued that the rules of the occult meant that if one sold their years, when time was up, they had to pack their bags.
Lazzo observed that the riches theory was gaining root in the neighbourhood spreading like a wild bush fire and anyone getting a loan and seemingly raising their livelihood profile risked being suspected of being subscribers to the occult.
"But I do not believe in this nonsense of selling one's years as it is just another wild story circulating in the neighbourhood.  It is just like believing in witchcraft," argued another man who was downing his third bottle of lager.
The bar tender briskly walked to the corner of the counter where another imbiber was calling for a round.  Soon a few bottles circulated among the consumers who exuded a sense of fraternity.
One could tell that these imbibers have over time  been interacting and  the 'birds of the same feather flock together' adage was apt in this context.
"I met a man in Nakonde who narrated his journey across the border into Tanzania where he had gone to get some medicine for riches.  He was told to go behind an ant-hill while holding a medicinal stick,"said a man who seemed to have been inspired by the alcoholic inflow.
He was told that whatever he saw behind the anthill should be beaten by the stick and to his dismay, he saw his relatives standing in a row.
The man could not believe his eyes because he did not expect this.  He blinked but still the vision did not disappear!
He thought he was watching television!  Alarmed, he rushed back to the medicineman and pretended he had seen nothing because he had began to understand the implications of what he had seen.
The fortune seeker told the medicine man that he had seen nothing but at the back of  his mind, he knew he was buying time although he still had to report back his findings to the medicineman.
This time round, he decided he had had enough and was disappointed with the whole business and he made up his mind to hold the bull by the horns.
"I am seeing my relatives…but I am not prepared to go any further," he bluntly told the medicineman.
"You see, you are too young and yet you came all the way seeking medicine to make you a rich man.  This is a mockery.  You are also very lucky to get away with this because most of your friends here get
mad if they come here mocking us…Go away and don't ever come back here," the irate medicineman told the fortune seeker.
The 'gold digger' then sauntered away along a footpath leading to a gravel road en route to Zambia past Tunduma.
As the patrons listened intently to the unfolding tale of fortune, there was an unusual concentration indicating that the relevation  was sinking hook line and sinker!
A tall lanky fellow with an unshaven beared cut in,"As  a trader, I have begun noticing that my profits do not improve because there are clever people around me.  When I count my banknotes, I find that the money does not go beyond my capital!," he declared giving credence to the existence of magic in business.
He further explained that there were several people in the marketplace and one should be very careful as money disappears right before one's eyes!
Despite the loud music, the free-for-all debate raged with a man seated adjacent Lazzo registering his unquestioned belief in money disappearing through magic.
"Sometimes, you will notice that some force is slowly emptying your safekeeping place.  Whether you secure that place or not the money will go and one has to experience this to believe it.
"After counting the money for the second time, you notice that some amount is missing!" he declared happy that he had driven his point home.
"But if these money magicians really exist, why can't they make money fly from the banks?, "asked another imbiber whose facial expression evidently disputed magic-oriented transactions.
"These issues can best be understood by the people involved in the occult.  We are discussing these issues from a layman's point of view.
"These magicians know one another and they function in their own world," said another contributor who appeared fed up with the mind-boggling discussion.
"But you were here some years back when someone landed stack naked in the neighbourhood and a crowd gathered to watch the drama.
"When he was asked about his situation, he disclosed that he and other people had been travelling in the night when he was forced out of the 'plane' after a quarrel over his  non cooperation to bewitch someone," the man disclosed and almost immediately took a long swig at the lager bottle.
Another patron explained how these magicians were able to transform into rodents and lizards to ease their access to dwelling places because in their human form it was difficult.
"But does a wizard or witch need to transform into any creature when they can easily become invisible and enter any domicile without hindrance?" asked a light-skinned man who evidently was going past his inebriation stage.
Maria's entrance shifted the tempo of discussion as everyone reacted like they had just seen some bright lightening!