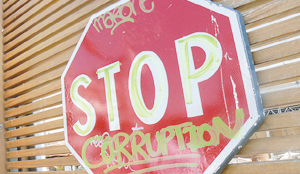 By JULIUS PHIRI-
THE Anti-Voter Apathy Project (AVAP) in Eastern Province has commended the Patriotic Front (PF) Government for showing political will in the fight against corruption.
AVAP Provincial Coordinator Maumba Ngoma said in Chipata yesterday that the PF Government should ensure that those cited in the Auditor General (AG)'s report should be severely punished.
Mr Ngoma said it was clear that the embezzlement of public funds has not only occurred under PF but even in the previous governments.
He said his organisation had seen weaknesses with internal financial control and lack of adherence to the code of conduct among some public workers.
"It also shows that there is lack of integrity to ensure public funds are used according to how they were budgeted for and the ball is the hands of the PF Government to ensure that these things don't appear in the next Auditor General's report," he said.
He said it was disheartening that the Auditor General's report continued to reveal financial irregularities and mismanagement of funds.