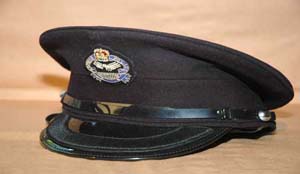 By KASONDE KASONDE –
A MAN of Chawama Township in Lusaka escaped mob justice in Kabwe yesterday after he was found in a shop in which he had sneaked to steal.
Police had a tough time rescuing the 26-year-old suspect from Lukanga Stores where he had entered and attempted to steal.
Central Province deputy police chief Charles Bwanga said police detained Saidi Mawailwa, a Malawian, who was found hiding in the shop.
Mawailwa was believed to have sneaked into the shop just before the owner, Amit Patel, closed it on Wednesday afternoon and stayed there until morning in an attempt to steal.
Scores of people gathered at the shop to press Mr Patel to release Mawailwa so that they could beat him up.
But Mr Patel alerted police officers who managed to rescue the suspect from the angry mob that had been waiting for him for over an hour.
Some people talked to said they wanted to beat the man to deter others from committing the same crime.
Mr Bwanga said according to Mr Patel, as he opened the shop he heard some noise and later found Mawailwa hiding inside.
He said police had launched investigations to establish how Mawailwa managed to enter  the shop.