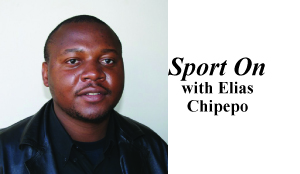 ZAMBIA'S envoys in the 2014 CAF Inter-club competitions Nkana and Zesco United face tough tests on Sunday in their bid to remain in the Champions League and Confederations Cup respectively.
While Nkana head into their return leg with scores evenly poised at 0-0, Zesco face the daunting task of overturning a two-goal deficit and scoring a third to win the match and remain in the competition.
The two sides will need to rise to the challenge and get a positive result that should keep them in the competition. For Nkana, the team needs a scoring draw or a win to reach the lucrative group stage while a draw or a mere 1-0 or 2-0 win is not enough for Zesco.
Nkana will need to be wary of the various tactics their opponents would want to employ with the first being the change of venue which later was overturned by CAF yesterday.
There is need for the players to be properly psyched to handle whatever frustrations the Egyptians would want to employ in a bid to win the match.
Like former national team captain Dickson Makwaza has observed, there will be need for Nkana to be wary of Zamalek counter-attacks and must be cautious when going forward.
Former Nkana player jack Kafusha, having played against Zamalek, has urged the team to be alert in the opening and closing 15 minutes as it was the Egyptian strategy to score in those minutes.
The mathematics for Zesco is simple. Scoring without conceding but Zesco should equally be wary as Medeama would want to catch them on counter attacks knowing too well that the George Lwandamina side wants to score goals.
Wishing the two sides all the best of luck and hope fans will turn up in numbers at the Levy Mwanawasa Stadium to cheer on Zesco. Nkana, however, have the leisure of playing in an empty stadium watched on by only officials and thus no intimidation from the fans.
For comments: eliaschipepo@gmail.com.