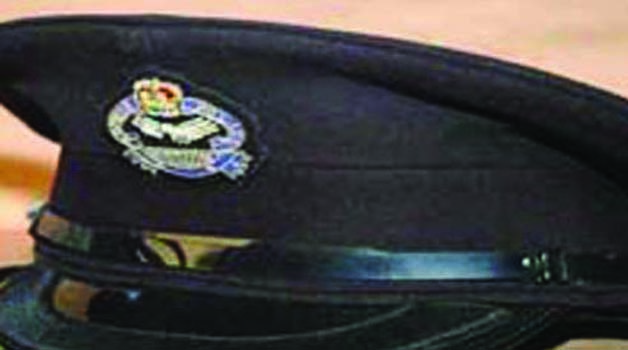 By REBECCA MUSHOTA and SYLVIA MWEETWA –
THERE was drama in Ndola's town centre yesterday around 10:00 hours when masked armed robbers attacked Star Bakery employees and snatched K110, 000.
The four armed robbers also fired several gun shots at a police officer who was guarding a bank at Mpelembe House and the bullets missed many members of the public.
This is a third robbery of this nature in three weeks.
As many Ndola residents were going about their business near the busy Broadway roundabout, a Star Bakery Hiace mini-bus driven by Nkonge Mushili was on its way to Stanbic Bank to deposit the company's earnings.
In the vehicle were two other Star Bakery employees Anil Valad and Jayantilal Manchdrama.
Mr Mushili said from the scene of the incidence surrounded by many shocked residents that he stopped to give way to a gray plate less Corrolla which had a sign road test on it when he reached the roundabout just to see the car stop in front of him.
Two armed masked men came out of the car and ran to the bakery car and ordered Mr Mushili and his passengers to get out of the vehicle.
At this point, those selling tickets at the Broadway bus station, the taxi drivers and all passers-by had all run out of sight of the gun wielding bandits.
The robbers broke the window to the driver's seat and stole K110, 000.
A police officer guarding Access Bank at Mpelembe House opposite shot in the air to disperse the bandits who had jumped back into their car and drove on Broadway.
In retaliation, the bandits shot at him three times, with one bullet going through the Mpelembe highrise building glass door, into the reception desk and missing the receptionist Christine Mawele who was unaware of the confusion and another bullet went through the wall at the second floor and hit into a built in aircon right behind the seat of a worker.
Copperbelt Police Commissioner Joyce Kasosa who confirmed the incidence said business houses should not take huge sums of money to the bank without police escort.
On Thursday, Ms Kasosa said, a cashier and a driver of another institution were attacked by masked men in broad daylight while three Saturdays ago, a business executive of Asian origin was attacked on Broadway and robbed of K16, 000.
And unknown bandits have broken into the Zambia Postal Services (ZAMPOST) Mumbwa branch getting away with more than K50, 000 cash after blowing the safe using explosives.
Meanwhile, a group of bandits in Kapiri-Mposhi yesterday beat to death a security guard who was manning a shop before getting away with goods worth an undisclosed amount.
In the Mumbwa case, the bandits gained entry into the Zampost building after breaking the window between Wednesday and Thursday this week.
Central Province Commissioner of police Standwell Lungu said the bandits got away with  K50,519.00 cash which was in the safe and that police suspect that dynamites were used to blow the safe.
Mr  Lungu said  police were trying to establish if the bandits were the ones who have been going round targeting such firms and the police would not rest until the culprits were brought to book.
In Kapiri-Mposhi, police have picked up a body  of a security officer aged between 50 and  60 identified as Isaac Chinoya who was  beaten to death  by  unknown people who also got away with  assorted goods from the shop he was guarding.
Mr Lungu said the incident  happened at  Tazara Market around 02:00 hours.
No arrest or recovery has been made yet but investigations have since been launched.
Ms Kasosa said in another development in Kitwe, an explosion occurred yesterday at 10:30 hours at Solarexplochem, an explosive company when some workers went to burn some rubbish and waste explosives.
The incidence left eight workers injured.
Ms Kasosa said Misakashi residents in Kitwe almost rioted when about 20 pupils suffered minor injuries after Misakashi Primary School developed some cracks due to the explosion.
"The residents were angered by this and wanted to riot but quick action by police controlled the situation," she said.