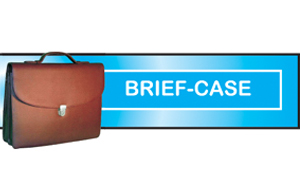 THE Lusaka Water and Sewerage Company (LWSC) has started installing prepaid water meters in some residential areas in Lusaka.
The move, a welcome development, has, however, come with its own challenges in terms of limited number of outlets where to buy the water top-up units.
LWSC seems not to have learnt anything from history given the challenges faced by Zesco when it  introduced the prepaid power meters with limited number of centres selling the units.
STOP CRIME BEFORE IT SKYROCKETS
THE spate of crime in the country is worrying and all stakeholders should come together and find a lasting solution.
A week rarely passes without a report of some business executive being robbed of huge sums of money, some at gun point.
There is urgent need to check that before more lives and property are lost.