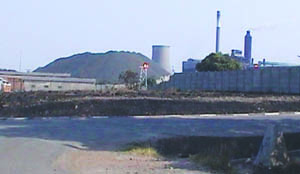 By MOFFAT CHAZINGWA-
TWO miners have been injured in another Mopani Copper Mines (MCM) underground accident at Mindolo Sub-vertical Shaft in Kitwe barely a week ago after two miners died at the same mine.
The two miners got injured on Monday in a rock fall.
Mine-workers Union of Zambia (MUZ) general secretary Joseph Chewe confirmed the accident in an interview yesterday.
Mr Chewe said the two miners, who he was not in a position to name, were injured following a rock fall at level 4370 deep underground around 11:00 hours.
He said the two sustained multiple injuries and were admitted to Wusakile Mine Hospital.
Mr Chewe expressed concern over the spate of underground accidents at the Mindolo SV shaft, saying a record of two accidents within a period of a week at the same shaft left much to be desired over the kind of safety measures at the mine.
"We feel there is a lot that needs to be done to secure the safety of miners at Mindolo Sub-Vertical Shaft," Mr Chewe said.
Mopani Copper Mines public relations manager Cephas Sinyangwe also confirmed the accident in a press statement yesterday.
"Mopani can confirm a mine accident that took place at Mindola SV Shaft in the afternoon on 21st April 2014, involving two employees.
"The two employees are currently receiving attention at the hospital, are stable and not in any danger," Mr Sinyangwe said.
He said investigations were underway with the Zambia Police and Mines Safety Department to establish the events leading to the incident as per normal mining regulation requirements for a reportable injury.