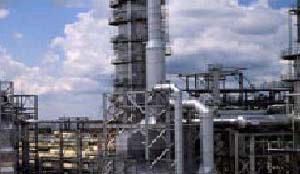 By JAMES KUNDA –
INDENI petroleum refinery in Ndola is ready to start producing bitumen following the rehabilitation of a manufacturing plant at a cost of K100 million.
Energy Permanent Secretary Charity Mwansa said the plant which will be commissioned soon by Indeni, has a capacity to produce 100,000 litres of bitumen per day.
Ms Mwansa said that Government is satisfied with the rehabilitation works carried out on the facility which has been dormant for the last one decade.
"The bitumen plant has been completed and is ready for commissioning soon after the necessary logistics have been put in place," she said.
The plant has already undergone trials to ascertain its efficiency and it is expected to supply one third of the bitumen for Road Development Agency projects.
Meanwhile, Government has said the construction work on a 15 million litre bulk fuel storage depot in Solwezi is scheduled for completion before the end of this year.
Energy Minister Christopher Yaluma said that construction of the fuel depot in Solwezi has advanced and the development is subsequent to the completion of similar facilities in Lusaka and Mpika.
Mr Yaluma said in an interview that Government invested K200 million for phase one of constructing bulk fuel storage depots in Lusaka, Mpika, Solwezi and Mongu.
He also said construction of the 6.5 million litre fuel storage depot in Mongu will commence soon following the construction of access roads leading to the facility.
"Construction of the bulk fuel storage depot in Solwezi is on course while access roads leading to the one in Mongu have been completed to pave way for construction," Mr Yaluma said.
He said the availability of the existing fuel facilities in Lusaka and Mpika has increased Zambia's bulk petroleum storage capacity to 100 million litres.
Zambia consumes two million litres of diesel per day and one million litres of petrol per day.
Africa's largest copper producer also consumes 80,000 litres of kerosene per day.