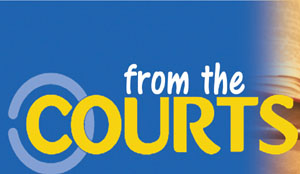 By SARAH TEMBO-
A MAN of Lusaka's Chazanga Township has been ordered to go for DNA tests within eight weeks to ascertain the paternity of a four-year-old baby he has refused to support.
Gift Mukututu, 28, has been given two months to find more than K2,000 needed for a DNA test to settle the dispute on whether he was the father of the child.
This was in a case where Titamenji Chisi, 25, of Lusaka's Zingalume Township sued Mukututu for child maintenance.
Chisi told the court that from the time she got pregnant in 2010, Mukututu had been refusing to take responsibility of the child claiming that he was not the father of the baby.
She said both families tried to talk to the two but he never showed up and this made his father believe that the child was really his.
"For four years now, he has not given any support to his child because he keeps on denying that the child is not his. Among all the men why should I frame him for a thing he did not do, now that I even know that he is married to another woman," she said.
In his defence, Mukututu told the court that he was not the father of Chisi's child citing that he knew the man who was responsible.
He told the court that when the two were having a love affair, Chisi was also having a love affair with a foreigner who disappeared shortly after she became pregnant.
Mukututu told the court that Chisi stopped communicating for four years ago when he told her that he was not responsible for her pregnancy and wondered how she had decided to come again.
"This woman should just take the child to the real father because as far as I know I am not the father," he said.
But Matero Local Court Magistrate Pertronella Kalyelye ordered Mukututu to find money for DNA within two months so that the paternity of the child could be established.
The court however warned that Chisi would pay back all the expenses for the DNA test if the results established that he was not the father of the baby.