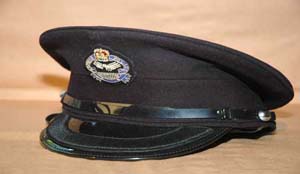 By SYLVIA MWEETWA-
GOVERNMENT and  the Kabwe Chambers  of Commerce and  Industry (KCCI) have  called  for  the arrest of perpetrators  of  crime  in Kabwe and feared  that  if  not controlled, the increasing crime levels have the potential  of  scaring away investors.
Acting Central Province Permanent Secretary  Ronald Sinyangwe and KCCI president Sydney Tembo  said  in separate interviews that there was need  to  urgently curb  the  rampant criminal  activities  that were  slowly becoming  rampant in Kabwe.
Mr Sinyangwe and Mr Tembo were reacting to Monday's  attack in which five masked men armed with axes and two firearms staged a morning robbery snatching over K200,000 and assaulting a shop owner.
The bandits held a shop owner and his customers hostage after storming BM Distributors around 08:30 hours, demanding to be given money.
They arrived at the shop, which is opposite the civic centre, in an unregistered Toyota Spacio and immediately ordered everyone to lie on the floor and told shop owner Satish Patel to hand over the money.
Mr Sinyangwe directed the  police  to step up security and ensure perpetrators of such crimes are brought to book.
He said  if not stopped, such  crime could scare potential investors considering that  most  investors  want to put  money  in safe and  secure business environment.
Mr Tembo has regretted the  continued thefts targeting the business community, saying the incidences were tarnishing the status of  Kabwe and the province as a haven for criminals.
"While as  a chamber we are  working  hard to market Kabwe, some criminals are  frustrating our  efforts  and  it is our  hope  that the  police  should provide security and make  kabwe  a peaceful place  in which businesses  can be  conducted, "he said.
In December  last year Kabwe was thrown into another turmoil when four armed men staged a daylight robbery at Big Bite bus  station in which they got away with K100,000 cash.
The masked men armed with two shotguns and an axe caused panic as they fired in the air, and sent onlookers and a police officer on foot patrol scampering for safety.
Other robberies staged in Kabwe recently include the breaking into Western Union offices as well as  from Lukanga stores,  among others in the central business district.