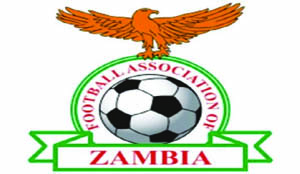 By SHAMAOMA MUSONDA –
THE Football Association of Zambia (FAZ) has urged all the coaches picked for the two-day Barcelona clinics in Lusaka to take the course seriously as it would be one way of boosting football development in the country.
FAZ Technical director Honour Janza said in Lusaka yesterday that all coaches were picked because Football House believed they could have impact on Zambian football and should reciprocate that by doing their best.
Football giant Barcelona coaching officials Daniel Bigas Alsina and Isaac Oriol Guerrero Hernandez will host the clinic at the Olympic Youth Development Centre (OYDC) in Lusaka, on July 30 and 31.
"We would have loved to have more coaches coming to this training but we had restrictions so we boiled down to premier teams as well as national team coaches and a few division one coaches. But we are calling for seriousness," he said.
And FAZ Communications manager Nkweto Tembwe said that all the 30 invited coaches should report with full training gear for the clinics.
Tembwe said that the course contents have some physical portions that will require the coaches to play and demonstrate the coaching techniques.
"The course contents are pretty condensed and there training will be some physical practice and demonstrations. So all the invited coaches should report with full training gear," he said.
The Barcelona coaches are coming under the partnership that the Spanish giants have with SABMiller which puts Castle Lager as the beer brand for Barcelona in Africa.
The coaches picked for the clinics are George Lwandamina, Tennant Chilumba, Aggrey Chiyangi, Mohammed Fathy, Beston Chambeshi, Fighton Simukonda, Zeddy Saileti, Bruce Mwape, Steven Mwansa and Wilson Mwale.
Others are Justin Chinama, George Kapembwa, Hector Chilombo, Oswald Mutapa, Kaunda Simonda, Bilton Musonda, Masiye Kamaya, Charles Bwale, Chintu Kampamba, Albert Kachinga and Numba Mumamba.
The rest are Kenneth Malitoli, Manfred Chabinga, Mathews Phiri and six women in Kangwa Kaluba, Kape Saili, Charity Nthala, Carol K Daka, Naomi Phiri and Beauty Mwila.