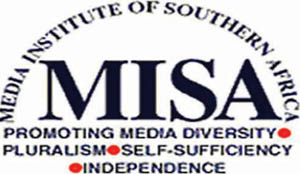 By PERPETUAL SICHIKWENKWE –
THE Media Institute of Southern Africa (MISA) Zambia has challenged the alleged decision of the National Assembly to bar its members from covering the opening of the Fourth Session of the 11th National Assembly.
MISA described the decision as discriminatory and a violation of press freedom.
MISA board chairperson Hellen Mwale, petitioning on behalf of MISA, asked the Lusaka High Court to declare that the move by the National Assembly and Zambia News and Information Services (ZANIS) to bar its members from entering the Parliament precincts to cover the event on September 19, 2014 is discriminatory and contrary to Article 23 of the Constitution.
MISA wants the court to declare that there is no requirement under the Constitution for journalists to seek permission from ZANIS to cover the President or other public figures or public events of national and public interest including the official opening of sessions of the National Assembly.
The journalists' body wants an order nullifying the decision of the Clerk of National Assembly, Doris Mulenga contained in her letter dated September 16, 2014 which requires that accredited journalists
seek the permission by submission of names to ZANIS to cover the public events at Parliament.
Ms Mwale, who has sued the Attorney General and the Speaker of the National Assembly, wants the court to direct the Speaker to avail the press gallery and other available areas for the media at Parliament to all accredited journalists and not just those from the public media and The Post newspaper.
She additionally wants a directive to State House not to discriminate against accredited journalists from the independent media in preference to those from the public in issuing licences to enter State
House to cover events of a public nature and for which journalists from the public media and The Post newspaper have been invited.
Ms Mwale wants a declaration that the standing decision by the President to ban journalists from the independent and freelance media from covering public events at State House and other public places attended by President Michael Sata is unconstitutional and therefore null and void.