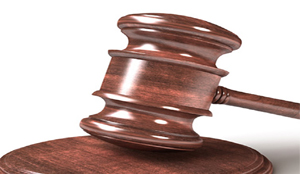 By MARISA MWAPE and CHARITY MOONGA –
THE Kitwe High Court has sentenced a 16-year-old boy to 12 months at the Nakambala Reformatory School in Southern Province for manslaughter.
Kitwe High Court judge-in-charge Catherine Makungu sent the boy to the reformatory school after he pleaded guilty to killing a security guard who was then providing security at a school.
The boy was sent to the reformatory school following recommendations by the social welfare department officer.
This is in a case in which the juvenile offender was charged with murder and the charge was later reduced to man slaughter.
Facts before court were that on November 10, last year, the juvenile at around 13:30 hours, stabbed Dominic Changwe a sercurity guard at Life Long School.
The incident happened when Mr Changwe was patrolling the school premises when in the process he saw someone jumping over the wall fence and upon taking a closer look, he identified the suspect as being the boy that had been expelled from the school because of bad conduct.
Mr Changwe then asked the boy to leave the school premises but he refused and in the process of arguing, the boy produced a knife which he used to stab him.
Mr Changwe was taken to the hospital, where he died two weeks later.
The boy was later apprehended and taken to Garnetone police station.
According to a report by the social welfare department presented by probation officer Frank Mukula, the offender had problems with his ears and that the poor hearing could have caused a short temper.
He later asked the court to exercise lenienc on the boy and place him on 12 months probation.
Ms Justice Mukangu orded that the boy to be taken to a reformatory school where the social welfare could counsel him.
Meanwhile, the Itezhi-tezhi magistrates court has convicted and fined five squatters in Mumbwa Game Management Area (GMA) for illegal cutting of 700 trees in the area.
Zambia Wildlife Authority (ZAWA) public relations manager Readith Muliyunda said in a statement that Kennedy chipipa 40, Chitimbwe Douglas 52, Samboko Emmanuel 21, Mudala Boston, 52, all squatters in
mumbwa GMA and Regina Nachilima, 50, a business executive from Lusaka, were last week fined K400 each or in default a jail term of nine months with hard labour.
The Mumbwa magistrates court also convicted and slapped a K600 fine each on Misheck Mukumbi,34, John Masumba, 39 and Mubita Likando, 22 all illegal settlers in Mumbwa GMA for permitting
herds of cattle to graze in the Kafue National Park.
on September 11, 2014, the trio had allowed six herds of cattle to stray into the national park contrary to the Zambia Wildlife Act.
The cattle were forfeited to the State without compensation.