Published On October 15, 2014 » 2669 Views»
Latest News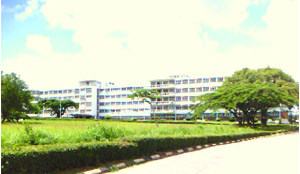 By MAYA NTANDA –
GOVERNMENT has installed a multi-million Computed Tomography (CT) scanner at Kitwe Central Hospital for efficiency and effective diagnosis.
The CT scanner has technology that uses computer-processed x-rays to produce multiple images of specific areas of the scanned parts of the body without cutting.
KCH spokesperson Grey Chishimba said the equipment was brought in by the Government and installation was completed last week.
Mr Chishimba said the hospital was currently conducting trials with the scanner, which started on Monday.
"The CT scan, which is a bigger equipment to diagnose the whole body, was brought in by the Government and we are one of the beneficiaries, of the multi-million Kwacha equipment," he said.
Using CT scans, radiologists easily diagnose problems such as cancer, appendicitis, cardiovascular and infectious diseases.
The equipment can further be used to examine accident victims and can be performed on patients with acute symptoms such as chest or abdominal pains.