By ELIAS CHIPEPO –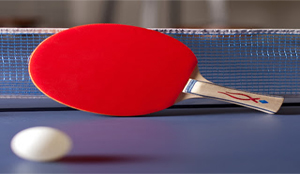 A PROVISIONAL 32-member Zambian squad has been picked ahead of the Confederation of Southern African Table Tennis Associations (CSATTA) Zone Six Championship that starts on January 30 in Lusaka.
Tournament public relations officer Haroon Ghumra said in Lusaka yesterday that the provisional squad was picked from a pool of 50 players and that the final 20-member team will be announced next week.
 Ghumra said Zambia, by virtue of being hosts were allowed to field two teams A and B comprising of 10 players each for the tournament that would be held at Olympic Youth Development Centre (OYDC) and has attracted six countries.
 He said the team has intensified training under the watchful eye of the two Chinese coaches by training five days a week. Ghumra said the team will now also start training on Saturday as date for the competition draws near.
 Ghumra said Zambia Table Tennis Association (ZTTA) tournament coordinator Body Kabinda will also join the coaching bench and will be assisted by Li Gongming and Zhang Guodong.
 The ZTTA patron said following the success of its Talent Identification Programme (TIP), table tennis has witnessed an upsurge where it is now regarded amongst the minor sports as one of the fastest growing in Zambia.
 "A number of youngsters who excelled in the last year's National Youth Championships have been included in the provisional team. As the future of any sport lies in the youth, this augurs very well for table tennis," he said.
 Ghumra said the players that will make it into the national team will thus gain experience needed to become future Zambian champions.
 The men's team has Friday Ngandu, Noel Kasanda, Llyod Mubanga, George Mulanda and Martin Chewe all coming from NASDEC while Green Buffaloes has contributed Taylor Fundulu with Benjamin Kasanga and Telefazyo Sakala from Isubilo in Ndola.
 Others are Humphrey Kapula, Simasiku Kalaluka, Isaac Banda and Chipasha Musonda from Napsa with Choolwe Hamalambo leading the Ping-Pong Stars legion of Robert Banda and Danny Njobvu while Ng'ombe PTA School has Mwiza Siame, Simon Mwando and Jeconial Lame.
 The women picked include Getrude Phiri, Lucia Mwale, Annita Chibombe and Kate Phiri from Napsa with Ping Pong Stars contributing Latifa Nalavwe, Mary Mambwe, Velicia Mbewe and Treza Mushilingwe.
 Mubanga Kunda and Zellenia Banda are from Olymp Africa while Mercy Vuttah, Ruth Zulu and Shila Mwanza are from Ng'ombe PTA School
 ZTTA has unveiled a K190, 000 budget for the tournament that will see a total of 65 players taking part in the four-day event.