Published On November 30, 2014 » 1766 Views»
Latest News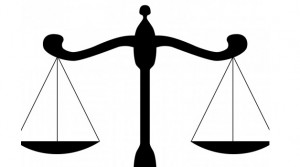 By MAYA NTANDA –
REMANDEES at Chingola State prison have complained of delays by the Director of Public Prosecutions (DPP) office to commence proceedings against them.
This came to light when Kitwe High Court Judge Chilombo Phiri conducted a prison visit in Chingola at the weekend.
David Michelo, who is facing aggravated robbery charges with four others, said they were incarcerated in February, this year but the court proceedings have not yet commenced.
Michelo said each time he and his co-accused were taken to court, they were informed that the State was waiting for instructions from the DPP.
"We have been here for a long time and we have never taken plea, each time we are taken to court, we are told they are waiting for instructions from the DPP," he complained.
Another remandee Bolan Kafula, charged with aggravated assault, informed Ms Justice Phiri that he appeared at the High Court in February but was informed that there was no warrant of arrest and no record.
Kafula said he has been in detention without knowing the way forward.
A convict, Teddy Tembo, suggested that the court should relax the bail conditions by granting one working surety to remandees facing bailable offences as a way of decongesting the prison.
Tembo said with the economic challenges faced by many families of offenders, it was not easy for one to raise two working sureties as required,  so the court should consider allowing one working surety  to help decongest the remandee population at the prison.
Chingola State Prison officer-in-charge Patrick Ng'onga said the prison was faced with overcrowding and a lack of adequate transport to ferry juvenile offenders to reformatory schools after court orders.
Mr Ng'onga said the prison was constructed to house 95 prisoners but currently had 343 inmates who included 212 convicts, 98 remandees, 13 juveniles and ten female convicts.
He said the prison caters for Chingola, Chililabombwe and Kasumbalesa areas and that the institution was still using firewood instead of electricity to prepare meals.
Mr Ng'onga, however, said security at the prison was okay.
Ms Justice Phiri, who was in the company of Chingola magistrate Davis Chibwili and lawyers from the DPP's office and  Legal Aid,  said the issue of overcrowding was a national challenge and has to be taken care of by the Government.
She, however, noted the challenges relating to court proceedings and assured that lawyers from the DPP's office had taken note of the complaint of delayed instructions to commence proceedings against some accused persons.