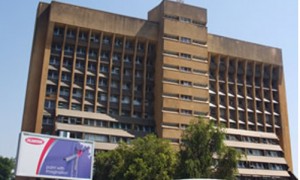 By JOSEPH BANDA? –
THE trade in illicit cigarettes last year cost Zambia about US $2.4 million and the figure is expected to increase this year, an expert from the Zambia Revenue Authority (ZRA) has said.
ZRA investigation department of the Zambian Mobile Compliance unit senior collector Nase Lungu said the Zambian Government lost an estimated US$2.4 million through the illicit cigarette trade in 2013 alone.
The figure is expected to have increased during 2014.?He said at the annual Anti-Illicit Trade Conference held in Cape Town in South Africa this week that trade in illicit cigarettes was not a victimless crime.
Mr Lungu was one of the speakers from more than 20 countries across Africa and the rest of the world who joined representatives from Europol, Interpol and the Revenue and Customs Organisation in the United Kingdom discussing ways of combating illicit tobacco trade.
According to a statement issued by the Tobacco Institute of Southern Africa, Mr Lungu said that one of the problems facing law enforcement officials in Zambia was that many people did not see the sale of illegal cigarettes as a crime.
He said that many people did not realise the impact the vice had on their lives.
"This is money that could be spent on building roads and schools and improving the health service delivery. We need to educate people so that they know that this is not a victimless crime. We are all the victims of this activity," Mr Lungu said.
He outlined a number of methods that were being used in the fight against illicit trade, but emphasised that none would be effective without increased information sharing and joint operations with customs officials from neighbouring countries.
He said Zambia shared the challenge of many African countries in that its borders were porous.
Mr Lungu said there was need for cooperation on Government level including legitimate traders and cigarette manufacturers to stamp out the scourge.
Mr Lungu also called for the increased use of modern technology including scanners which could identify the motor vehicles used for smuggling the cigarettes.
Industry sources at the conference indicated that illicit cigarette products in Zambia could be identified through the absence of the required ZRA tax stamps on their packs.