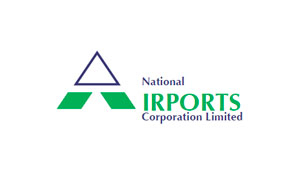 By JAMES KUNDA –
INSTALLATION of Radar Surveillance Systems (RSS) at the Kenneth Kaunda International Airport in Lusaka and Harry Mwaanga Nkumbula International Airport in Livingstone is set to commence early next year at a cost of US$30 million.
National Airports Corporation Limited (NACL) communications and branding manager Sally Namutowe said in a statement yesterday that installation of RSS equipment would commence in February, with the project scheduled for completion in September, 2015.
"Initial delivery of the first trench of equipment is expected in early January, while new radar control procedures which are also being designed, will be delivered in due course," Ms Namutowe said.
She said initial stages of the project commenced in August 2013 and overall, it was scheduled to be completed in 18 months.
Meanwhile, Ms Namutowe said technical and operational training of manpower to operate the radar equipment was in progress, with twenty avionics engineers from the Department of Civil Aviation, NACL and Zambia Air Force having been trained so far.
"Twelve of these engineers attended advanced radar maintenance training at Air Traffic Navigation Services (ATNS) in South Africa, while six ATM controllers, trained at the same institution, have also received advanced training as trainers in radar control," she said.
Ms Namutowe said another group of six controllers was currently undergoing training at the ATNS, bringing the total number of people trained in radar control under the project to thirty-six.
The Radar Surveillance System project was initiated by the Government to address long standing surveillance deficiencies in the Zambian airspace.