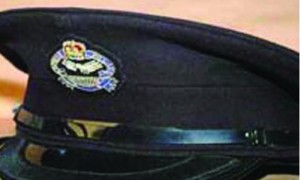 By REBECCA MUSHOTA –
UNKNOWN people have set a house ablaze and burnt all household goods in Chipepa Village in Chief Kazembe's area in Mwansabombwe, while the occupants were sleeping inside.
The house was set on fire around midnight on Saturday.
Luapula Province Police Chief Malcolm Mulenga said yesterday that owner of house, Moses Mukate, 35, and his family was sleeping at the time of the incident.
Mr Mulenga said the people in the house fortunately escaped the inferno unhurt.
"Property valued at K3,990 was completely destroyed. No one has been arrested in connection with the incident but a docket of arson has been opened and investigations are underway," he said.
Meanwhile, a man of Kalasa Village in Chief Kazembe's area in Mwansabombwe sustained wounds when he was assaulted by two men who were fighting him over a plot.
Elijah Mwelwa, 29, was allegedly assaulted by Webby Ngosa and Danny Chishala of the same village on Friday last week around 17:00 hours.
The two men used sticks to hit Mr Mwelwa and they have been arrested.
In a related development, Boniface Kabwe, 37, of Katotoma Village in Mwansabombwe was allegedly assaulted by Beatwell Musuku of the same village after he demanded his K50 back.