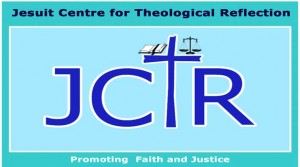 By MAIMBOLWA MULIKELELA –
THE Jesuit Canter for Theological Reflection (JCTR) has appealed to the Government to set up a clear budget line and allocate at least 10 per cent to support the Sustainable Agricultural Systems (SAS).
This is aimed at promoting agricultural systems that utilise natural resources on a sustainable basis for income and employment generation and economic growth.
According to a policy brief, the promotion and adoption of SAS would address food security, rural poverty and climate change.
The report said SAS offered the potential to radically improve productivity, income, food and nutrition security of small scale farmers across Southern and Eastern Africa.
The National Agricultural Policy (NAP) had the long term vision that encompassed a number of areas such as household food security and specifically the promotion of SAS.
"Some sectorial strategies found in the NAP that seeks to the promotion of SAS include that of diversification of agricultural production and utilisation, promoting sustainable and environmentally sound agricultural practices, maintaining agro-biodiversity and the utilisation of natural resources," the JCTR report said.
The report said most strategies were sound but lacked follow through in terms funding and implementation.
It was important for the Government to prioritise the attainment of objectives set out in the National Agricultural Investment Plan (NAIP) and subsequently strategies in the NAP that related to the promotion of sustainable forms of agriculture.
This included reducing land degradation, enhancing forestry management and conservation of natural resources especially soil, vegetables and water to help sustain agricultural production.
NAIP is an investment plan formulated by the Ministry of Agriculture on how investment will be handled in the agriculture sector to meet targets that were signed onto under the Comprehensive Africa Agriculture Development Programme (CAADP).
The report said NAIP provided estimated budgetary targets that would contribute to achieving improved agriculture in Zambia in line with the NAP and Sixth National Development Plan (SNDP).
"The current budgets for agriculture do not mirror priorities set in the NAP and NAIP that both support a more sustainable way of practicing agriculture," the JCTR said.