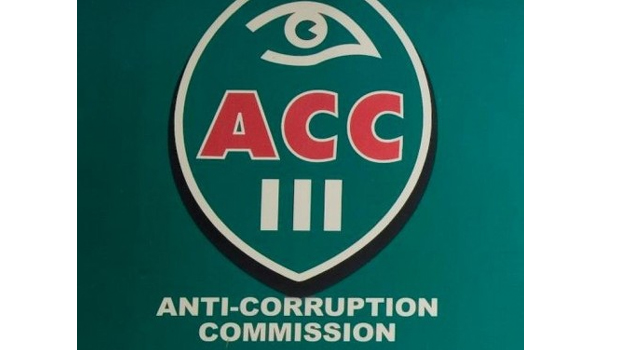 By SYLVESTER MWALE –
THE Anti-Corruption Commission (ACC) in Lusaka has arrested four Chinese nationals for corrupt practices involving K100,000.
The four who are currently detained in police custody are all employees of the Tiang Mining Zambia Limited, a Lusaka-based quarry mining firm.
ACC public relations manager Timothy Moono who confirmed the arrest only identified the suspects as director Yin, sales manager Xian Zan, interpreter Cherry Xu and quarry manager only identified as Wang.
The Chinese nationals are said to have given a bribe of K100,000 to Shimabala West Farming Community chairperson Masiye Banda to influence the community to accept the Chinese firm set up a quarry mine.
It is understood that the community had earlier rejected the company to do any quarry activities in the farming bloc forcing the Chinese firm to use underhand methods.
"The four were apprehended at Makeni Mall in Lusaka during a sting operation," Mr Moono said.
This was after they gave a bribe amounting to K100,000 to the chairperson of Shimabala West Farming Community with intent to influence the local farmers in Shimabala to allow the Chinese Company to conduct quarry activities," he said.
The commission has also seized a motor vehicle which is believed to have been used in committing the offence.
Mr Banda who also confirmed the incident said in an interview that he alerted the ACC after being offered the cash.
Mr Banda who is also assistant director in charge of forensic audit and investigations at the Auditor General's Office said he had initially received groceries worth K10,000 in a bid to convince him but he refused.
The Chinese had initially called a meeting to explain the purpose of the quarry project which the community had already rejected on condition that the project could destroy the houses and the general environment.
Mr Banda said the ACC officers pounced on the four Chinese as they gave him the money.
Mr Banda appealed to public officers to live exemplary lives both in public and private life.
The four Chinese nationals are likely to appear in court on tomorrow.