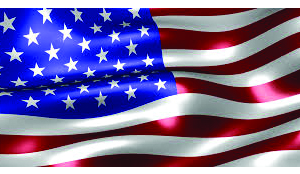 By BRIAN HATYOKA –
THE United States of America (USA) Government provides US$ 500 million every year to Zambia in development assistance, Ambassador Eric Schultz has said.
Mr Schultz said a larger component of the financial support to Zambia was being spent on health care in terms of improving on health delivery.
He  said     his Government had already given out more than $2 billion since 2004 through the United States President's Emergency Plan for AIDS Relief (PEPFAR) which had since made a huge difference in the country.
Mr Schultz was speaking to journalists in Livingstone yesterday after he conducted a tour of various projects supported by the US Government at Livingstone Central Hospital.
He said Zambia was becoming healthier country as the disease burden was clearly slowing down due to such support from USA.
"Zambia has enormous economic and tourist potential especially in the area of tourism here in Livingstone.
"I always joke that any US ambassador to Zambia should have a medical degree because of the many health programmes we are doing in here in Zambia," he said.
Mr Schultz said Zambia was one of the countries in Southern Africa which were likely to emerge as HIV/AIDS free in future.
He said he had been in Zambia for six months and hence he was currently doing orientations on various projects.
"I have been to Copperbelt Province and I was in Choma on Tuesday where I participated in a vehicle handover ceremony.
"In Choma, PEPFA is supporting the Saving Mothers Giving Life initiative through the donation of three vehicles to the Southern Province Medical Office in an effort to further reduce mortality rates," he said.
Mr Schultz said Zambia was on the right track health wise and the US Government was happy to work with the country to mitigate health challenges.
Speaking earlier, Southern Province medical officer Jerita Chinyonga thanked the Ambassador and the US Government for supporting the country's health sector.
"We are grateful and privileged for the financial support. Our office receives $5 million per year which filters down to district and health centres.
"This is what has seen us improve on indicators. The support has helped us to improve in the delivery of health services and the people of Southern Province are really happy," Dr Chinyonga said.