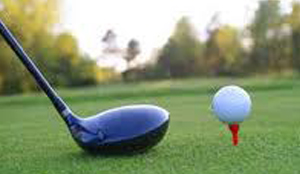 NDOLA – PREPARATIONS for the 2014 Zambia Open Golf tournament have reached an advanced stage with a number of corporate sponsors coming on board ahead of the May play-offs. 
And Government has paid glowing tribute to the title sponsor for the 2014 Zambia Open Golf tournament, Mopani Copper Mines Plc, for its continued support to sports development in the country.
This year's tournament, to be hosted at Nkana Golf Club in Kitwe, is dubbed 'The Mopani Copper Mines Zambia Open 2014' and will cost a whooping US$1 million (about K5.5 million) to stage with mining giant Mopani Copper Mines Plc being the title sponsor. 
Emmanuel Mutati, Chairman of the Zambia Open Organising Committee 2014, says while a number of companies have made various pledges towards the successful hosting of the event, there remains need for more to come on board. 
"Our budget is $1 million, which we need to raise to successfully host the tournament. I am glad to note that we have some companies that have already contributed to this cause and others that have pledged to support us," says Mutati, who is also Mopani Copper Mines Plc Board Chairman. 
"I would like to take this opportunity to call upon all stakeholders; corporate organizations, the Government and individuals, to partner with us in ensuring that we host a dream tournament that we can all be proud of." 
UPGRADING 
Apart from sponsoring the title, Mopani Copper Mines Plc is also upgrading the infrastructure at Nkana Golf Club by rehabilitating the Club House and its surroundings as well as maintaining the golf course by putting up state-of-the-art irrigation and water reticulation systems. 
Mopani has further enhanced security at the Club by electric-fencing the whole perimeter boundary and placing fire breaks around the Club, among other services. 
According to Club Captain Elario Musonda, Mopani has already come good on its promises with about 80 per cent of the works completed as at the beginning of January 2014. 
In December 2013, Mopani and Kitwe City Council embarked on the rehabilitation of Boma Street and its extension. The works involve the construction of 4.9 kilometres of asphalt road from 11th Street in Nkana West to the Nkana Golf Club and the resurfacing of the 5,000 square-metres of the car park at the golf club. The total cost of the project is estimated at over K1.3 billion. 
Danny Callow, Chief Executive Officer of Mopani—the leading mine company in sports sponsorship—says works are progressing well on the rehabilitation of Boma Street and should be able to reach completion on schedule. 
"We are on course for the completion of the works by the end of the first quarter (this year), before the start of the tournament. This is in line with the agreed-upon schedule at the beginning of the works," Callow tells SOLWEZI TODAY. 
"The whole stretch will be a master-piece with walkways, road signs and proper drainage systems to ensure it is user-friendly to all." 
Callow says Mopani, which supports Nkana Golf Club through monthly grants and other periodic financial dividends, is committed to reviving the sport and in particular Nkana Golf Club which had lost its shine in recent years. 
"We are very much committed, as a company, to raising golf as an economic, social and health activity. We are aware that sport plays an important role in the lives of our people by not only in providing alternative leisure options, but more so as a source of livelihood for the talented young people," says Callow who is also tournament chief executive officer. 
"As Mopani, we are very proud to be associated with the tournament because by hosting this event, it clearly confirms that Nkana Golf Club has indeed already started off the journey (back) to its glory days." 
LEADING 
Speaking at a recent sponsors' breakfast meeting held at Lusaka's Southern Sun Ridgeway Hotel, Commerce, Trade and Industry Deputy Minister Miles Sampa said the mining company is leading the way for other business houses to follow in supporting sports.
"Mopani Copper Mines Plc has already taken up title sponsorship of the event and is currently undertaking major rehabilitation works at Nkana Golf Club in readiness for the tournament. This is very encouraging. Well done Mopani and all your partners," Sampa, himself a golf enthusiast, told the delegates, who included business executives, golf administrators and members of the Zambia Open Organising Committee 2014.
Through monthly grants and ad hoc donations, Mopani has since inception in 2000 been supporting various sporting disciplines, including football, rugby, cricket, tennis, squash, boxing and swimming.
This will be the first time that Nkana Golf Club, in existence since 1930, will be hosting the prestigious Zambia Open Golf Championship.– Story courtesy of SUMA SYSTEMS