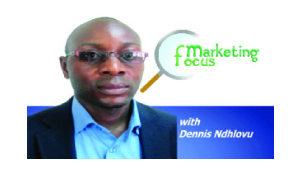 ZAMBIA has one of Africa's fastest growing populations and generally population growth of any country poses many challenges, particularly those relating to health care services which are very critical to the sustenance of this growth.
In the United States, health care is one of the nation's largest industries, accounting for more than US$95 billion or close to eight per cent of the Gross National Product.
It is also one of the nation's fastest growing industries, growing at a compound annual rate of 15 per cent.
In Zambia the situation is very much the same as the health sector is one of the fastest growing.
The Zambian Government has placed high priority in this sector as can be witnessed through the huge investments and infrastructure development taking course around the country.
Beside the mobile hospitals, we have seen Government upgrade a good number of health centers into mini hospitals.
With the advent of pandemics such as HIV/AIDS, malaria and many others, there is a need for increased services in health care.
Zambia's population is now roughly more than 13 million people, meaning that the health sector has a market base of around 80 per cent.
In marketing terms, this is a big clientele base and in as much as one would not like to look at health problems as an opportunity for business, it is a reality that human beings or any other living being is prone to illnesses and other health challenges.
As marketers, our interest is to ensure that healthy services and products are delivered to the patients in the best way possible and that ultimately the patients are satisfied.
Our aim as marketers is to identify the gaps and special needs in health care and provide solutions.
The Government has so far been making efforts in providing improved health care services to all Zambians through a number of interventions and programmes.
However, Government's efforts need to be complimented by the private sector.
So far the private sector has lived up to people's expectations by way of meeting the Government's efforts half way.
From the marketing perspective the increased demand in health care services constitute a great market demand which has to be fully satisfied by the health care service providers, be it in the
Government institutions or private institutions.
For this demand to be met effectively, health care service providers such as hospitals and clinics must strive to put in place effective marketing plans and strategies.
As I have already pointed out the private sector has come on board to compliment Government's efforts in providing good health care services to its citizens, implying that there is now increased competition in the sector.
The private sector has always been known to be aggressive and proactive in the way services and products are delivered.
Many of us would attest to this fact. Yes there are many areas in which some improvements should be made, just as it is with the public health institutions which have some strength in certain areas compared to the private institutions.
In short, both the private and public health institutions still have a lot of work to do with regards to marketing.
Effective marketing and aggressive marketing is the only way for health care service providers to sustain themselves and maintain their market shares.
I recall way back how things had gotten really bad in public hospitals to an extent where one could not even get panado – I remember that pharmacies were merely there to give prescriptions.
Currently, we still have another problem, being public institutions, central and general hospitals have always been designated as referral hospitals, a situation which has left most of them being overwhelmed with patients who get referred from all kinds of healthy centers and clinics.
This state of affairs makes it difficult for most of these health institutions to deal with patients' needs effectively and efficiently leading to what we will term as poor customer service.
Customer service is very critical in marketing as it is directly linked to customer satisfaction which in turn leads to customer loyalty.
In a highly competitive market, where there are many players, customer loyalty is crucial.
How then can health care providers implement effective marketing?
About three months ago one of our national newspapers carried an advert where a private hospital announced a vacancy of Marketing and Business Development Manager.
When I saw this advert I came to concede that the health sector has indeed grown.
The position taken by the organisation in question demonstrates that the health care provider is ready to take the market on.
It is an indication that the organisation has a clear marketing structure and is ready to implement an effective marketing plan.
The starting point for any health care service provider in implementing effective marketing, is according to Professor Philip Kotler, is to define carefully its patient population.
Its definition of a target patient population will influence the services it will offer, new doctors it will add to its staff, the potential sources of financial support, and many other parameters of hospital operation.
Additionally, when a health care service provider defines its market, it can then employ its marketing mix effectively.
The author is a Manager for Business Development, Marketing and Public Relations At the Zambian Open University.