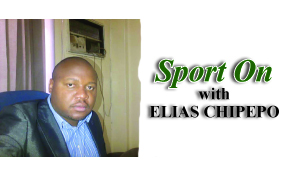 WHAT an eventful week that started with Zambia's image dented after losing to minnows Namibia in the COSAFA Senior Challenge Cup to seven FIFA senior officials getting nabbed for corruption charges.
In between, we saw troubled Nkana finally making a bold decision which they should have made a year ago by not employing Beston Chambeshi ahead of Zeddy Saileti as a poor string of results saw the former sacked.
Real Madrid also fired their head coach Carlo Ancelotti following a disappointing season with the Spanish giants after failing to win a trophy for the outgoing European champions.
I hope our Football Association of Zambia (FAZ) can draw lessons from what happened at Madrid and what is happening in Zurich, where FIFA is holding its congress ahead of possible elections today.
However, I will not dwell much on the happenings in FIFA as events are still unfolding and might be overtaken by events when this column is published but let me focus on the national team performance and the embarrassment suffered at COSAFA.
It is no secret that Zambia went to sleep after winning the dramatic penalty shoot-outs against Ivory Coast in 2012 to be crowned African champions. While Zambia has been sleeping, other nations, especially those considered minnows, have been working tirelessly towards developing their game and reach high standards.
Thus the shocks that have been recorded at the ongoing COSAFA tournament should not come as a surprise as FAZ is still basking in the 2012 glory and the sooner they wake up from the sleep that better it will be for Zambian football.
The observations made by football administrator Simataa Simataa should be taken seriously as he said something people have been trying to hide as player selection both in the Chipolopolo and other age group teams have not been done on merit.
It is well known that divisions in the FAZ executive committee have equally contributed to the poor results we are seeing in these various national teams.
Some time back I wrote on how young players should not be rushed to play in the senior teams but alas the practice has continued and I wonder why this particular one player has continued to be pushed in all the teams. Whether he is that good or special I am yet to see.
"The national team selection is done for two reasons, to expose would be players for sale and players on sale that need to be rehabilitated when they start underperforming at their respective clubs, players are also selected based on names and not merit," these were Simataa's words.
The COSAFA has usually been used as a developmental competition aimed at bringing out new players by giving them a platform to perform but FAZ seems to have run-away from that practice.
So do the likes of Emmanuel Mbola fall under the list of players on sale that need to be rehabilitated when they start underperforming at their respective clubs and does Paston Daka qualify for would be players for sale?
At the moment we seem to be headed nowhere and I fear for the Chipolopolo who start their qualifiers on June 13 without a coach since FAZ is still struggling to find a qualified expatriate as Government on the other side helps them raise funds for his salary.
I feel Honour Janza has done his part and should head back to the FAZ technical directors office and continue doing what he does best-mentoring coaches-before his good image gets tarnished going by the string of results the team is recorded.
"With the status we have as a country, it is very disappointing. For me, the loss came as a surprise. We have a good name and we have to honour it. Zambia's image has been dented. It is our pride at stake," Kalusha Bwalya said after Zambia's defeat to Namibia.
So unless something is done, Kalusha will forever keep repeating these words with the qualifiers coming.
Wishing you a nice sporting weekend as we continuing watching how events unfold in Zurich but remember to send those emails to elias.chipepo@times.co.zm or eliaschipepo@gmail.com.