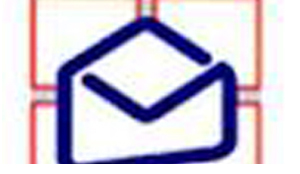 By MUNAMBEZA MUWANEI –
ZAMPOST has resorted to drastic cost-saving measures that include salary reductions of K500 on all unionised employees, retrenchments and retirements.
According to the findings by the Sunday Times, about 100 unionised employees will be retrenched, while others will be retained on contracts following the financial crisis that has engulfed one of the country's oldest parastatal companies.
National Union for Communication Workers (NUWC) general secretary Richard Mulenga said the union is aware that some of the workers were being retrenched.
Mr Mulenga said the union is not happy that some of its members would lose employment and it is why it negotiated that some should be retained on contracts.
The employees, who were addressed by management on Thursday June 4, told the Sunday Times that the company is faced with financial problems and management explained this to them.
During the meeting, management told the workers that the company was struggling to meet some of its financial obligations and employees would be retired, while others would be retrenched and that those that would be retained, would be placed on contracts.
Zampost has started distributing redundancy letters to the affected workers.
The Sunday Times obtained some of the letters dated May 22, and signed by the Senior manager-human resources, Violet Mangani.
According to the letters, the workers were being relieved of their duties as part of the salvage plan.
"Following the resolution of the Zampost Board of Directors to downsize as part of the salvage plan for the corporation, you are hereby advised that you have been relieved of your duties with immediate effect," reads one letter.
Some of the unionised employees, who have been retained on contracts have been given one-year contracts with a reduction in their salaries.
According to the letter of contract, one of the employees has been given a one-year contract and would not be entitled to education and utility allowances.
Labour and Social Services Minister Fackson Shamenda said he would comment on the Zampost issue on Monday (tomorrow).
"I am still waiting for a briefing from the Labour Commissioner , as I was out of the country, but call me on Monday I will be able to comment," Mr Shamenda said.
Zampost public relations manager Sonile Lintini confirmed the retrenchments but declined to give further details and promised to do so later.
Some employees, who preferred to remain anonymous, alleged that the current problems the company was experiencing emanated from overemploying and mismanagement.
They said the company had in the last three years employed many managers whose salaries were hefty and also employed many others to take up jobs in the new innovations that the company was coming up with.
They have since appealed to Government to intervene because the company had been mismanaged as it had been doing fine in the past.
"The company was doing well in the last few years and it has just been mismanaged and Government should intervene," said some of the workers.