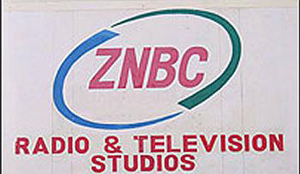 By BRIAN HATYOKA –
ZAMBIA National Broadcasting Corporation (ZNBC) will introduce a new Christian channel, and is calling for a partnership with churches to provide good content for the new channel.
ZNBC director for news and current affairs Kenneth Maduma said the Christian channel was one of the new packages under the digital migration platform.
Mr Maduma said digital migration had benefits of a multiplicity of channels, including the Christian channel.
He was speaking in Livingstone yesterday on behalf of ZNBC director general Richard Mwanza during a United Church of Zambia (UCZ) Coillard Congregation fundraising service for the completion of a kitchen built at a cost of K60,000.
"Congregations such as the UCZ can partner with ZNBC in providing Christian content as the corporation has plans of introducing a Christian channel under the digital age," Mr Maduma said.
ZNBC was encouraging Zambians to get a Set Top Box (STB) which would be converting the digital signal.
Mr Maduma said the UCZ Coillard Church had historical importance not only to Livingstone but to the entire country as it was built in 1908 and had been declared a national monument.
"My encouragement to you dear brothers and sisters gathered here in Livingstone is that let us give generously for the extension of the Kingdom of God. ZNBC attaches great importance to issues affecting the church.
It is the church's witness that has kept the world aware that Christ is alive today, offering help and strength to those who believe in Him," he said.
Livingstone UCZ Coillard Church minister-in-charge Wezi Manda asked people to give willingly and wholeheartedly.
Rev Manda said many church members gave for God's work as a result of being compelled but not from willingness in their hearts.