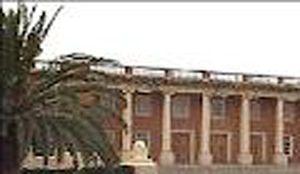 By DELPHINE ZULU –
A 29-YEAR-OLD man of Lusaka's Chawama Township has been sentenced to 20 years imprisonment with hard labour for defiling his 12-year-old step-daughter.
This was a matter where George Kamponge was facing an offence of having sex with a girl under the age of 16 contrary to the laws of Zambia.
Kamponge is said to have committed the offence between November 2013 and February 2014.
High Court Judge Judy Mulongoti sentenced Kamponge to prison after finding him guilty of defiling the girl, who was in grade five, on his matrimonial bed while his wife was away.
"I find that you the convict has committed this heinous offence without shame. This is your daughter who expects protection from you but unfortunately you went against your responsibilities. I accordingly sentence you to 20 years imprisonment with hard labour," she said.
The victim managed to testify that she was defiled by her step-father by mentioning his name, an indication that there was no mistaken identity.
Justice Mulongoti said it was sad that Kamponge issued threats to stab the victim if she informed anyone about the sex he had with her, which was the sign that his action was wrong and wanted to conceal it.
In her testimony, the girl told the court that her step-father found her washing clothes outside their home and called her inside and asked her to follow him in the bedroom on the pretext that he wanted to send her to look for something.
"I was shocked when he asked me to remove my clothes while brandishing a knife and warning me that if I informed anyone, including my mother, he would cut my throat and throw my body in the blue water dam," she said.
The girl said her father continued doing the same on several occasions in the absence of her mother and before going to school in the afternoon until one day when her mother's friend noticed her crying on her way to school.
She said her mother's friend talked to her until she revealed that her step-father had been having sex with her on several occasions.
Kamponge was then reported to the police.