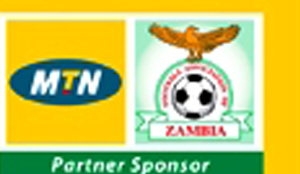 By SHAMAOMA MUSONDA –
 THE Copperbelt Energy Company (CEC) will this year spend well over $1 million (about K5.6 million) on its MTN-FAZ Premier side, Power Dynamos.
 And this figure is exclusive of monthly salaries for the players, who today embarked on an eight-day pre-season training camp in Livingstone.
 Power secretary Ricky Mamfunda said in an interview in Lusaka yesterday that the energy utility company had approved a budget of $1 million for the club for the 2014 football season.
 Mamfunda hailed CEC and especially company chairperson Hanson Sindowe for the continued commitment to the football club which did not perform as expected in the 2013 season.
 "We wish to thank our sponsors CEC for the unwavering support to the club. They have been good sponsors and they believe in the team. The only way we can repay them is by winning the league title and all other silverware we shall be in contention for.
 "Despite us performing poorly last season were we finished eighth, the company has approved our budget for this is year which is quite colossal to the tune of $ 1million. So we are preparing the team for a title winning season," he said.
 He said the money had taken care of travels, pre-season training and workshops like the one held in Lusaka yesterday, winning bonuses and allowances but denied salaries were part of this figure.
 Power remains one of the best sponsored Zambian sides and sits third on the list of all-time leading league winners in with six titles to their name together with Zanaco and Green Buffaloes.
 They are just below Mufulira Wanderers, which is wallowing in Division-One on nine titles and then cross town rivals Nkana, who are top of that table with 12 titles.
 Meanwhile, 31 players are today expected to travel with coach Tenant Chilumba to Livingstone where they will camp until February 7.
 Mamfunda said the training programme for the team would be released later and was happy that the team managed to attend a life skills workshop held in Lusaka yesterday.
 He said the motivational workshop held at the Golden Bridge Hotel was organised by the Association for the Sports Persons Welfare (ASPW).
 Among the speakers at the workshop were Sindowe and ex-Zambia international Emmy Musonda who spoke on life after football. Dr Galamukani Banda was expected to give the players a talk on financial discipline while Dr Francis Manda was to address heath matters.
 "As CEC and Power Dynamos we want to strongly emphasise on the aspect of having the right frame of mind before you kick the ball," he said.