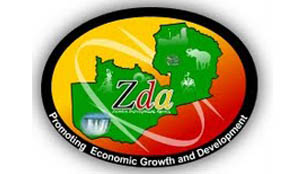 By JUDITH NAMUTOWE –
ZAMBIA'S investment pledges have declined to US$1.1 billion in the first half of this year from the $3.6 billion recorded last year over the same period, the Zambia Development Agency (ZDA) has said.
ZDA director general Patrick Chisanga said the decline has been due to the January 20 presidential by-elections following the death of President Michael Sata.
Mr Chisanga said this during a press briefing in Lusaka yesterday that during the period under review, Zambia recorded reduced pledges of investment amounting to $1.13 billion compared to  $3.61 billion over the same period in 2014.
"So you can see that there has been a drop in terms of investment pledges. This is so because between December 2014 and February this year, we were involved in election activities and normally investors in any country and in Africa in particular, when elections are going on, they step back to see what happens there after.
"This explains partly the drop in investment pledges during the first half of the year. But I am very pleased to say that what we have begun to see July is showing an increase in the investment pledges," he said.
He also said that equally pledges in terms of employment dropped to 10,558 during the period under review from 13,691 in 2014.
Mr Chisanga said during the first six months of 2015 the ZDA facilitated projects in various parts of the country whose total value was $678 million and these projects were in the process of implementation.
"There is a project which will be anchored in Kawambwa District of Luapula province. This is being done by an investor known as Sunbird Investment who intend to establish an ethanol plant at a cost of $150 million," he said.
He said the interesting part about the project was that the investor would be utilising cassava to produce biofuels.
Other projects included a sugar plantation and processing plant in Chembe area of Luapula Province and Buffalo Consortium whose interest was in cement production in Chongwe.
The Agency had further facilitated some projects some of which were completed, while others were still being implemented whose total value amounted to $730 million.
These included the Zambian Breweries (ZB) who had set aside $32 million for the establishment of a new malting plant in the Lusaka South Multi Facility Economic Zone and Dangote Cement plant in Masaiti on the Copperbelt.
"You can see that cement prices have gone down from K80.00 per 50 kilogramme bag to about  K52.00 This is what these investments in key sectors of the economy area are expected to do to improve people's lives," he said.