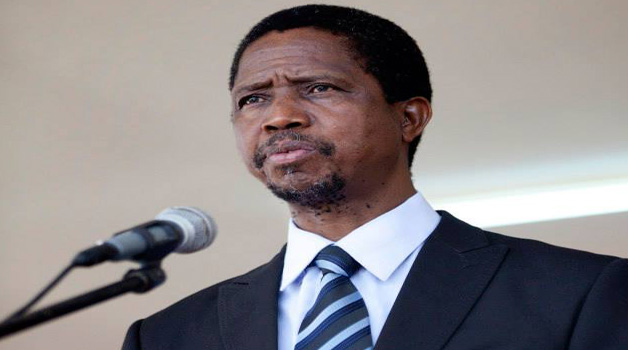 By DELPHINE ZULU –
THE Patriotic Front (PF) legal counsel has clarified that President Edgar Lungu is mandated by the party constitution to be in office for a full five-year term from the date of election during the November 30, 2014 convention.
The ruling party described as disgruntled and frustrated, members that are calling for a convention to be held before next year's general elections.
The Constitution also allowed for another convention if the current party President was incapacitated and could not perform by virtue of mental or physical health, he decided to resign or through death.
Out of the eleven that verbally expressed their intentions to stand as presidential candidates, Mr Lungu was the only one who met the election criteria enshrined in the party Constitution.
PF legal counsel, Tutwa Ngulube said President Lungu was the only candidate that filled in nomination forms and declaration of intentions to stand as President during the presidential by-election in January this year after the death of late President Michael Sata, which clearly made him ineligible for another election before the five years mandate elapsed.
The PF Constitution stipulated that all decisions of a general conference could only be overturned by another conference, meaning that the next one would be held after five years.
Mr Ngulube said the decision of the general conference equally had a lifespan that was untempered unless, and until, the said decisions were subjected to another general conference for questioning whether the said decisions should be changed.
It was only President Lungu who also organised and presented 200 supporters drawn from the 10 provinces before Mr Ngulube being the Returning officer declared that all candidates should do the same, which they failed.