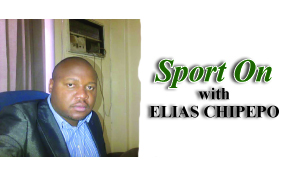 BRAVO to the Chipolopolo for overcoming stubborn Sudan via a deserved 3-0 aggregate win to storm the final round of qualifiers for a place at the Russia 2018 World Cup finals. It is good that the team also managed to keep a clean sheet in the second round ahead of what is expected to be a tough group stages qualifiers irrespective of which teams Zambia will pitted against.
With the Zambian soccer season officially coming to an end tomorrow when the Barclays Cup final is played, there will be serious need for the locally based Chipolopolo to be well  prepared ahead of their Rwanda 2016 African Nations Championship (CHAN) that starts in January.
But I foresee a conflict of interest that will see coach 'Chicken' George Lwandamina needing to prepare two teams for hectic 2016 schedules and I wonder how he will manage.
Zesco United, a team Lwandamina coaches and where he is fully employed, will be competing in the CAF 2016 Champions League that usually gets underway in February and that means the Zambian champions needs to start preparations early in readiness of the competition.
Equally, there is need for the CHAN team, which Lwandamina coaches without a contract or fully defined terms of reference, to be in camp early to prepare for the Rwanda outing.
All these assignments will, undoubtedly, require Lwandamina a lot of time to identify which players will fully suit both system of play both at his club and in the CHAN squad.
Thus, I wonder how he will be able to carry out these functions especially that his employers-Zesco-will want the team to be well prepared and same for his allowance paying masters-FAZ-who will equally want the Chipolopolo to win the competition.
It will be therefore prudent for the three parties (Lwandamina, Zesco and FAZ) to iron out this issue soon than later to avoid Lwandamina being caught in the middle. FAZ should say what plans they have for Lwandamina rather than using him for free at the expense of Zesco who folk out his salary every month.
The coach himself will equally have a big role to play by deciding what he wants for the better of the Chipolopolo and Zesco.
Mind you, there was a time people sang songs of praise for Honour Janza for qualifying the Chipolopolo to the Africa Cup finals but where is he today?
Similarly, I hope the same will not be applied to Lwandamina who is receiving nice praises from his 'employers' but at the same time they are not keen to give 'Chicken' a contract.
So as FAZ continues to savour in the World Cup group stage qualifiers as well as CHAN qualification, hope the men and women in the executive will remember that the Chipolopolo has no permanent coach since Herve Renard ditched us.
Hope the men and women at Football House will equally play their role and ensure this issue is resolved so that Lwandamina can focus on one assignment.
Till next week, remember to email eliaschipepo@gmail.com or elias.chipepo@times.co.zm and twitter @eliaschipepo.