Published On February 1, 2014 » 2884 Views»
Latest News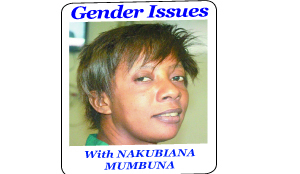 THE only chance children have in realising their potential is one given by parents, guardians and caregivers.
True to this, the country today has a number of professionals in different fields, each of which had been given an opportunity as a child to get an education either by a parent, guardian or caregiver.
In fact, many will not be where they are today, if they had not been given a chance to get an education.
The professionals, it cannot be disputed, contribute to the development of Zambia, which today is among the fastest growing economies.
However, despite contributions made to the country, the chance accorded to each individual professional has/will enable(d) them to realise dreams of a life time.
Opportunities accorded also enable others with the ability to venture into the business world contributing to national development while at the same time fulfilling their dreams.
In summary, education opens doors for opportunities.
Parents, guardians and caregivers therefore have a task to ensure that each child under their care is given a chance to get an education to not only to contribute to national development but to also fulfill life time dreams.
It is against this backdrop, that the news of a 13- year-old girl married off in chief Singani's area in Choma was not only shocking but of concern too.
The marriage firstly, almost robbed the girl of her opportunity to realise her potential.
Secondly, the 13- year-old girl in every aspect is a child who has been robbed of her childhood and it is a fact, that the girl will remain scared for life.
Indeed chief Singani's move to help rescue the girl from the two-day marriage is commendable.
Agreeably, it is encouraging that the chief is championing the fight against early marriages in his area.
In fact, there is need for other traditional leaders to emulate chief Singani and play a role in ensuring that they stop the practice of early marriages in chiefdoms.
There is no doubt that chiefs are better placed to fight early marriages because most of these marriages take place in chiefdoms.
Admittedly, the role played by Choma District Commissioner Bernadette Hamweemba and district education board secretary (DEBS) Mutinta Mubanga in rescuing the girl from the marriage is also commendable.
Indeed, it is encouraging that the girl is now under the custody of the DEBS office where she has joined eight other girls also rescued from early marriages in Choma.
What is more encouraging is the fact that all the nine girls will be taken back to school.
The practice of early marriages as the Deputy Minister of Education Professor Nevelyn Wilombe stated is retrogressive and a hindrance to national development.
In fact, there is need to carry out sensitisation programmes more especially in the rural areas on the need to stop the practice.
Parents, guardians and caregivers, especially in rural settings need to understand the importance education to children.
On the other hand, it is important to also note that child marriages have lasting consequences on girls, which last well beyond adolescence.
Studies indicate that women married in their teens or earlier, struggle with health effects of getting pregnant too young and too often.
It is also stated that teenage pregnancy significantly increases birth complications and social isolation.
Further, child marriages impact on women rights to freedom of movement, freedom from violence, reproductive rights and the right to consensual marriage.
Studies also link child marriages to higher risk of HIV/AIDS and other sexually transmitted diseases.
Therefore, sensitisation programmes should be undertaken, especially in rural areas, to educate masses on the need to stop the practice of child marriage and also on the importance of allowing children to mature to make own decisions.
In a nutshell, children should not be denied a chance that will connect them to the world of opportunities.
For comments, nanamufaya@gmail.com