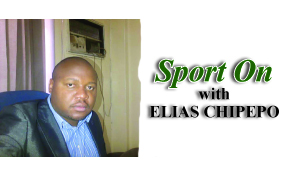 DESPERATION by the Football Association of Zambia (FAZ) to employ Irfan Kawri in a bid to win or at least reach the final or semi final of the Rwanda 2016 African Nations Championship (CHAN) tournament, in my view, shows lack of respect for local coaches to say the least.
I believe Zambia has capable coaches with a better record than Kawri, who once played for this country at a junior stage, before coach Patrick Phiri dropped him at senior level, a move that saw him struggle with playing in his career to become a known scout in England.
It is, however, difficult to comprehend how the once-upon-a-time all mighty FAZ can settle for a nonentity to assist a qualified Lwandamina, who has a proven track record and good understanding of Zambian football.
What are the terms of reference? Who will be paying his salary since FAZ is broke as evidenced by withdrawal of the women team from the World Cup qualifiers? (a topic for another day).
Why not beef up the technical bench with local coaches who drill these players every day than bringing someone who has to start understanding them and our game?
Or is this a Christmas joke, as I am wondering what exactly is he coming to do in Zambia-coach or help scout players for some officials to sell in Europe?
George 'Chicken' Lwandamina won the MTN-FAZ Super League, Numba Mumamba finished second with Zanaco then, Bilton Musonda won the Barclays Cup with Green Buffaloes while, Alexander Chikwanda did wonders with Nkwazi, fresh from winning promotion to reach the Barclays Cup final.
The list of competent qualified coaches is endless with Wedson Nyirenda on that list, but I feel the four for now if made to work together, can bring the best out of the Zambian players at the CHAN competition, unlike bringing someone without any knowledge of the game with barely three weeks before the competition starts.
And what does this appointment say about our coaches and desire to have renowned trainers who can lead Chipolopolo to the 2017 Africa Cup of Nations and the Russia 2018 World Cup finals?
It may be too early to criticise the appointment but going through  Kawri's  profile,  it does not give any confidence especially that he has not coached a high level club and hence, my concerns because he has no proven experience which can even beat our local trainers.
We wait and see how the man will perform since his performance might lead to a long term deal with the Chipolopolo.
I would like to commend Lwandamina for bringing Christopher Katongo and Isaac Chansa back into the Chipolopolo fold but hope that, the duo will not bring back confusion.
I hope FAZ and Lwandamina can go an extra mile and ensure that these young players are left to mature at their respective age group teams and stop this rushing of players into the Chipolopolo.
I would have loved the armband to remain with Jacob Banda so that Chris can be seen to work hard and fight for a place in the team.
Whether Jacob gave up willingly or forcibly, that is a story for another day.
Yes, he is senior as we were told but I feel the two have been brought in to offer the missing experience and not to start dictating things especially that their playing days are already over.
Wishing you Merry Christmas and a Happy 2016 sporting season, celebrate responsibly.
Till next year, remember to interact via email on eliaschipepo@gmail.com or elias.chipepo@times.co.zm and on twitter @eliaschipepo.