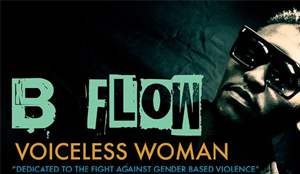 By JOWIT SALUSEKI –
SINGER Brian Bwembya also known as B-Flow, has released a new video and song titled Victory.
B-Flow's latest song encourages youths to work hard and not always cry for the Government to provide employment for them.
The composition which features JC Starboy was produced by Shom C while the video was directed by Terence Sampa of Terence Pictures.
Last year, the dancehall musician was on the list of the Young African Leaders Initiative (YALI) at the Mandela Washington Fellowship, a brain child of United States President Barrack Obama.
The Mandela Washington Fellowship for Young African Leaders which begun in 2014 is the flagship programme of President Obama's YALI
initiative that empowers young people through academic coursework, leadership training, and networking.
The Fellowship provides 500 outstanding young leaders from Sub-Saharan Africa with the opportunity to hone their skills at higher education institutions in the US with support for professional development after they return home.
Born on November 12, 1986 in Kabwe, B-Flow is renowned for albums such as No More Kawilo and Mpu Mpu Mpu, to mention a few.
The 29-year-old musician normally sings about gender equality and women empowerment, among other social issues.